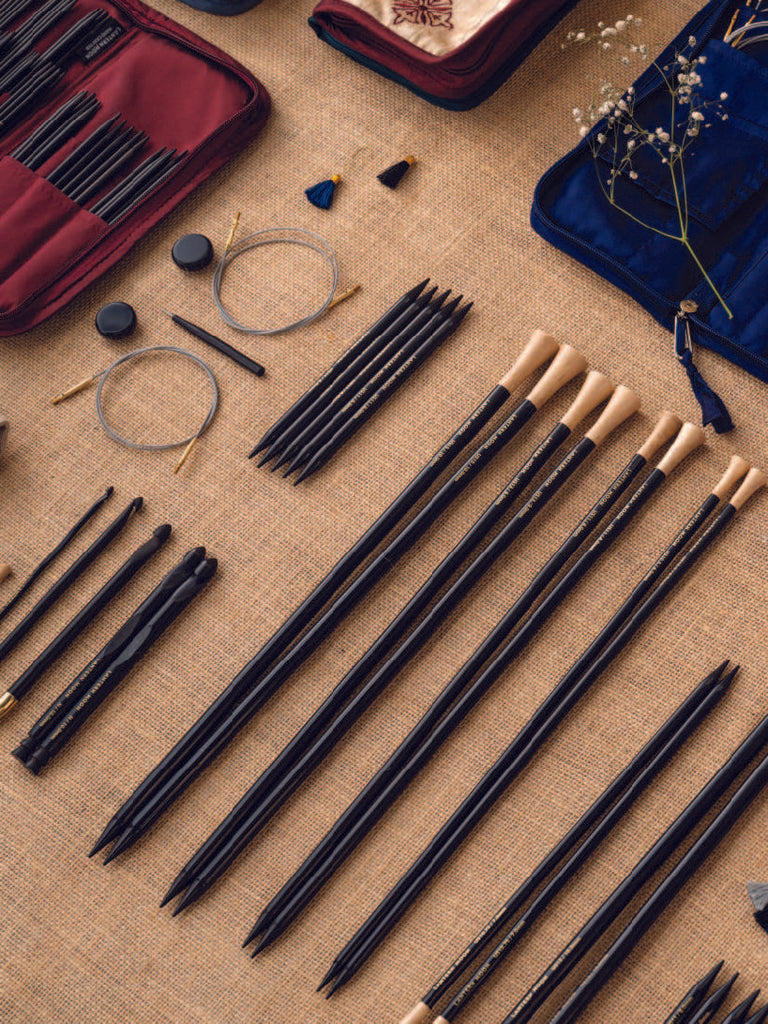 The Lantern Moon brand had always represented more than just another kind of needle or hook and we were sad to see it go a few years ago when the owners retired.
Now Knitters Pride has worked with the original founders to reestablish the connections with Indian artisans and bring back these classic needles and hooks.  You can find more of their story at www.lanternmoon.com
Emilie and Carla are in love with the smooth, slick ebony needles and flexible cords.  If you would like to find out why, please check them out at our Needle and Hook Tasting Bar when you visit us during the North Texas Yarn Crawl.
The cords are flexible nylon coated steel and and are available in both swivel and fixed options.
As with all of our interchangeable needles, we carry a range of individual cords and needle tips (in both 4" and 5" lengths) in addition to the sets.
The hooks are as beautiful as the needles, and the Tunisian hook set comes in a beautiful silk case.
They have a wide range of other beautiful and delightful accessories and tools.  The Sherpa Sheep Accessories Holder is one of our favorites: