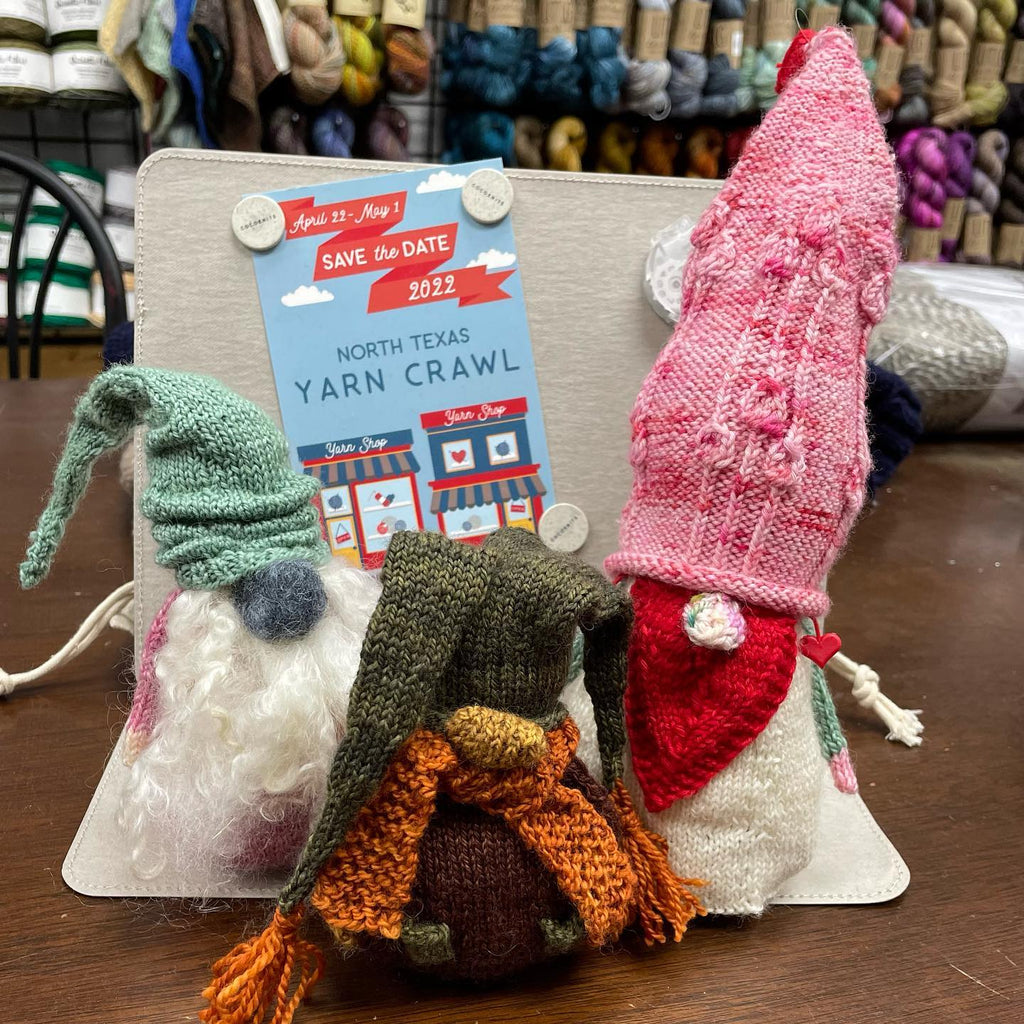 We've got a lot of gnome love going on here at Quixotic Fibers and you'll find lots of samples of Sarah Schira's delightful gnome patterns scattered throughout the shop.
We also have lots and lots of kits and accessories that will make your gnome-making even more delightful.
For instance, we've found that these sets of short 4" DPNs from Knit Picks are great for knitting little icords and other gnome parts.
We also have stuffing kits with pre-made little bean bag type bottoms to help your gnome stand tall, and real wool stuffing to smooth those gnomish curves.
If you would like to give your gnome a soft floofy mohair beard like Pinky here, we have everything from the complete kit, including mohair locks, needle felting pad and needles, stuffing, pattern, and yarn, to just the fiber for the beard and nose.