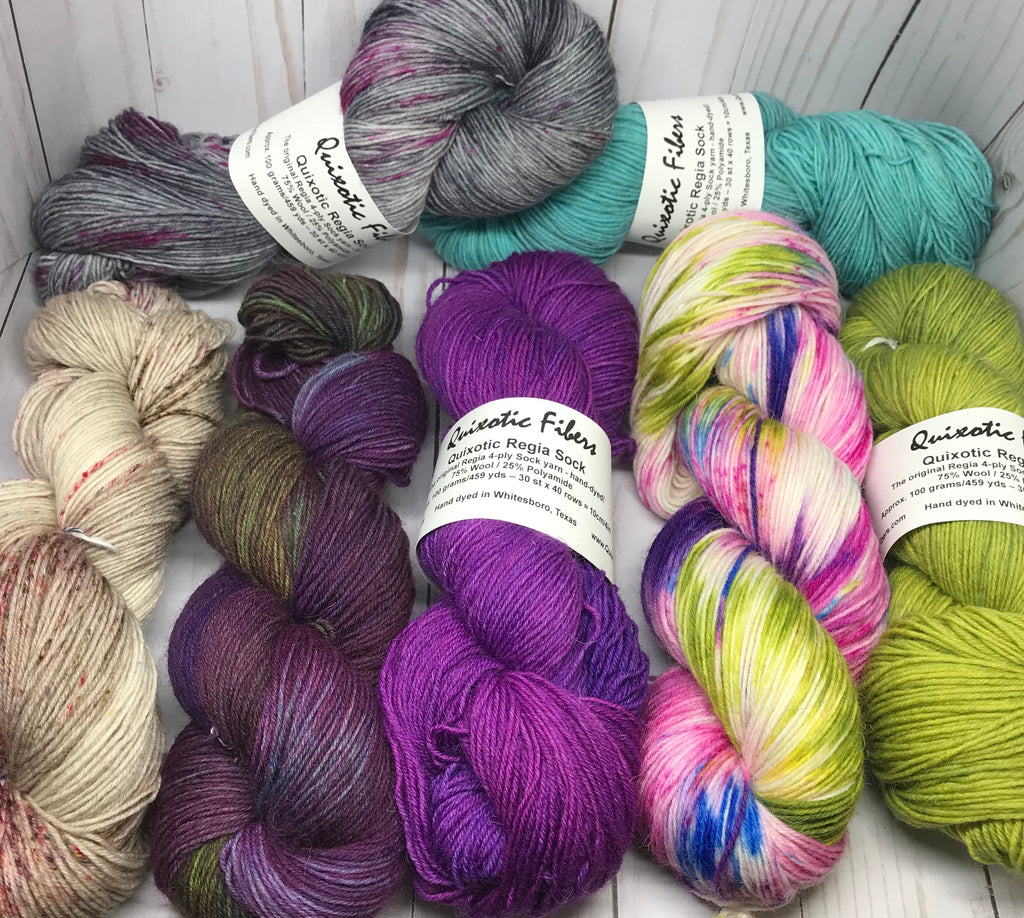 Sock knitters have been asking for this for years. 
Sock knitters know that Regia's classic 4 ply sock yarn wears like iron.  Wash after wash, it doesn't pill or wear out.  Right now Curtis and I have a pile of hand-knit socks with holes that need darning, but not our Regia socks (or Opal or Trekking, either).
So why would we ever knit socks out of anything other than these hard-wearing workhorse sock yarns?  Because we love those hand-dyed colors, of course.
The makers of Regia listened and did some calculations and this year they released Regia for Hand-Dye!
Last week I finally had time to play around with it in the dye kitchen and I've added our new Quixotic Regia Sock yarn to our catalog.  For a limited time it is on sale at a special introductory price.
For those of you who would like to dye your own, we have also added the undyed version to the shop here.  We'd love to see what you do with it!