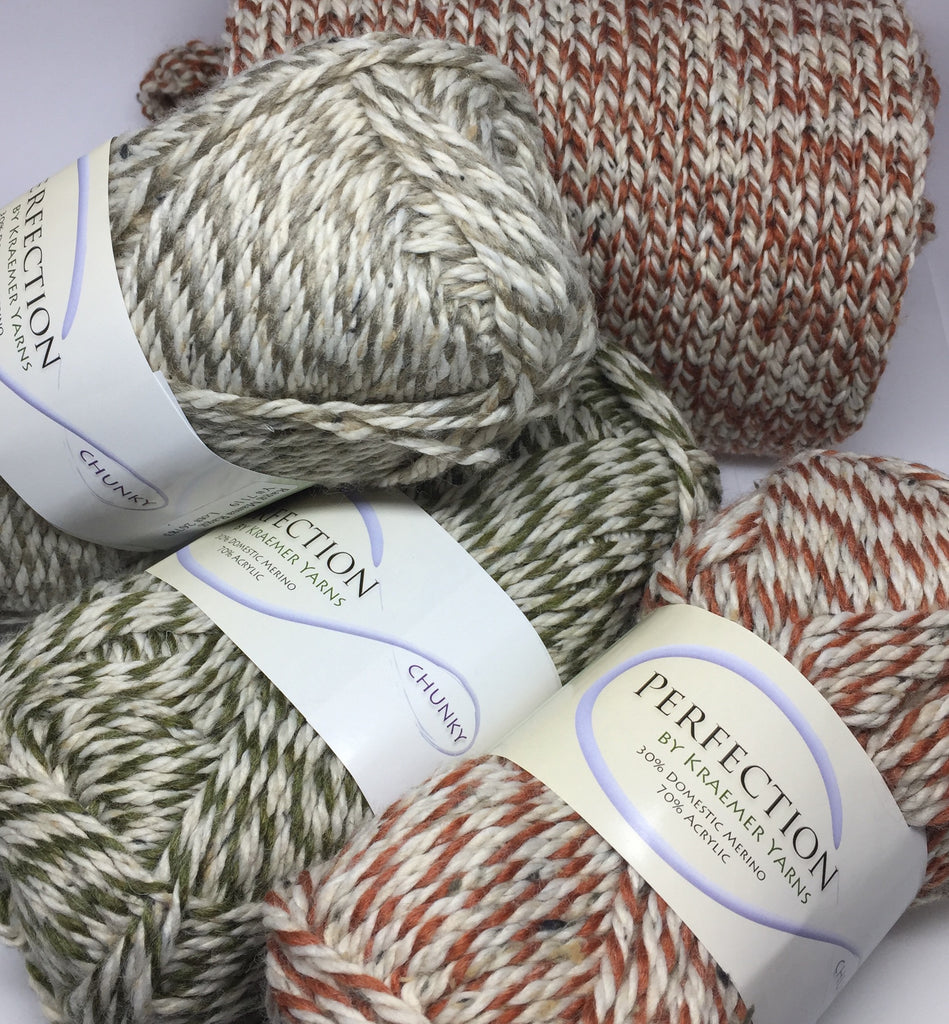 Kraemer Perfection is my go-to yarn for projects that need to be soft, durable, and not too expensive.  It is a 30/70 merino/acrylic blend that knits up like soft wool. Perfection comes in DK, worsted, chunky, and super-bulky weights in a wide range of beautiful colors.  It is sourced, milled, and dyed in the USA and, at $6.75 for a 100 gram skein, what's not to love?
When I saw that Kraemer had introduced ragg (marled) colors for the Perfection Chunky weight, I had to try it out.  I've also been playing around with an Addi Express circular knitting machine, and so I cranked out a long tube in the "Ragg Time" color, and closed up one end to make a stocking cap scarf. 
I love this yarn!  It's perfect for cozy afghans and warm sweaters, as well as hats and scarves.  I immediately ordered all of the ragg colors:
We try to keep all of the solid colors in stock in the Perfection Worsted weight, and are gradually growing our regular inventory of the other weights.  If there is a color that we don't happen to have in stock, we are always happy to order it for you, just ask!