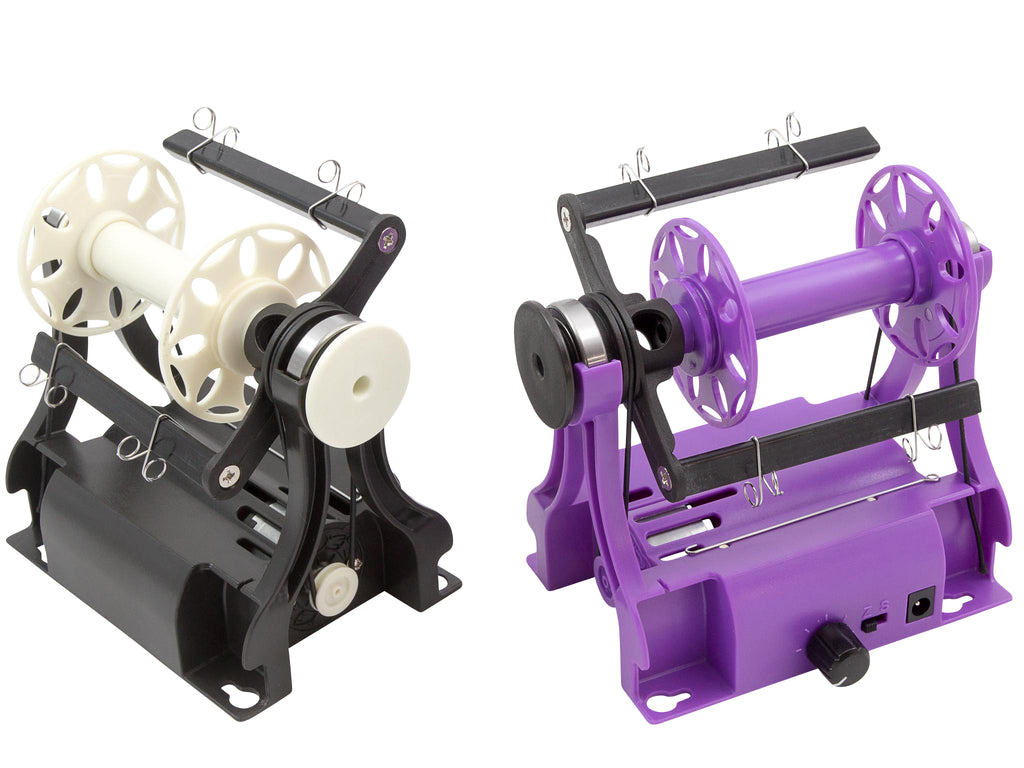 As you plan your North Texas Yarn Crawl for 2021, we want to make sure that you don't miss anything that you really want to see/touch/try at our shop.  From now until the end of Yarn Crawl, we will be highlighting various cool things at Quixotic Fibers that you might not know about.
For instance, did you know that we sell Electric Eel spinning wheels and accessories?  These surprisingly affordable e-spinners come in two sizes, the super-mini Nano 1.1 and the newer Electric Eel 6.0, which sports hefty 8-ounce bobbins.
We have both models set up for you to try out at the "spinning bar" at the back of the shop, so don't forget to check them out if you have been curious about these wonderful little e-spinners.