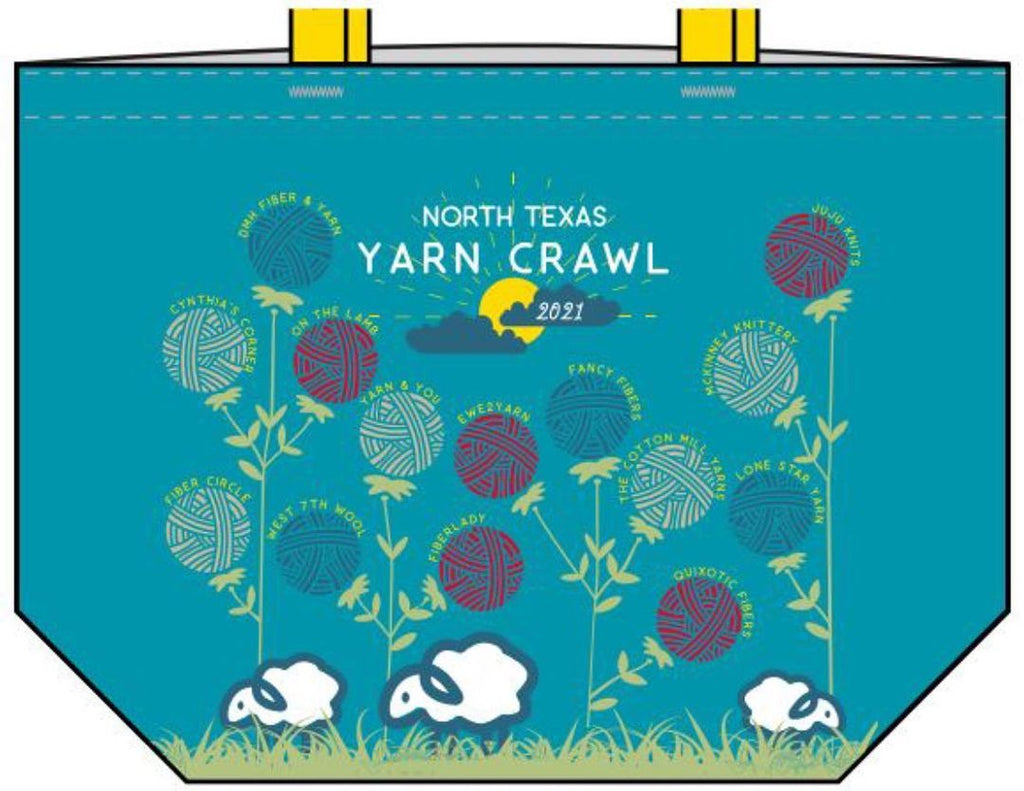 Our annual North Texas Yarn Crawl is only a month away! 
This year's Crawl runs from Friday, September 10 through Sunday, September 19 and we are now up to 15 shops!
The 2021 Canvas Tote is now available for pre-order here, and will be available to ship or pick up the week of September 6.
We have some exciting events planned at the shop, check out our Yarn Crawl Page for more details.