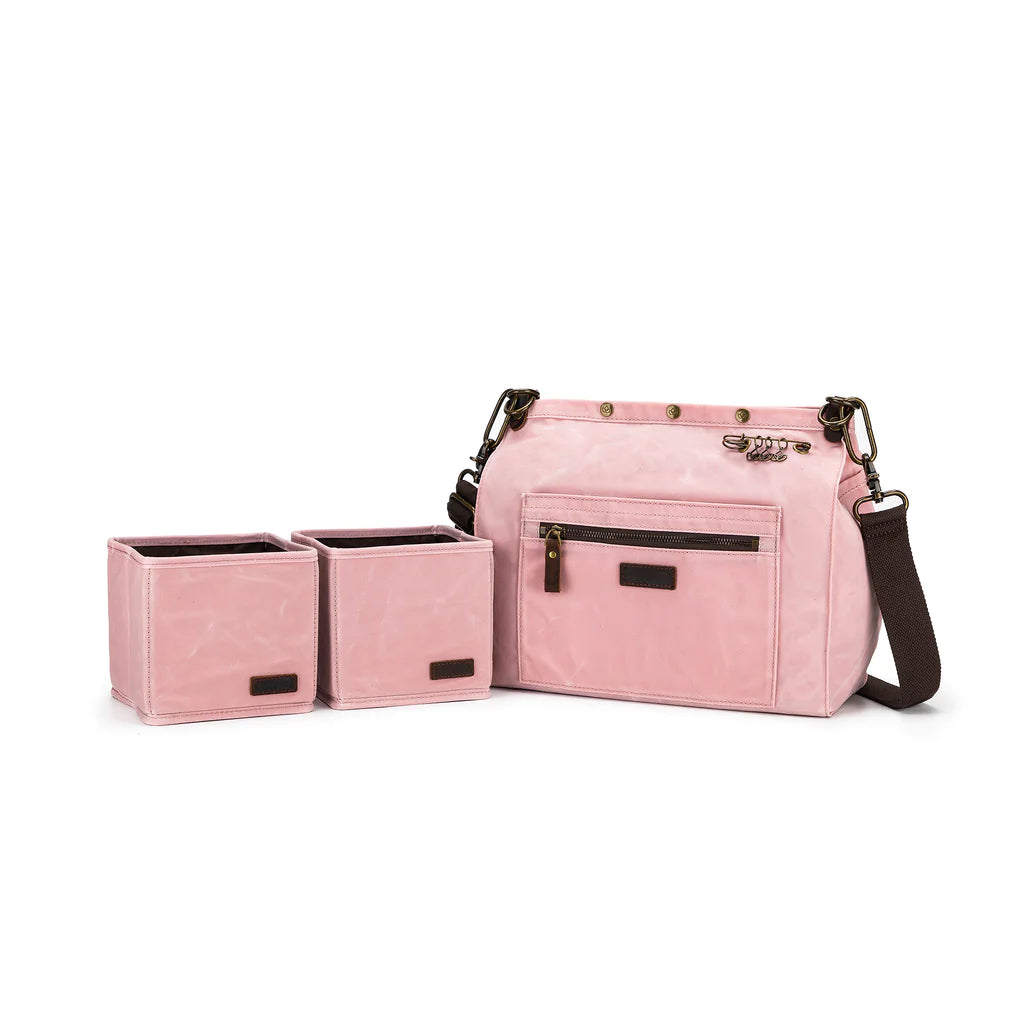 The new Rucksack from della Q is 3 bags in one: part Knit Sack, Oh Snap, and Tote.  
This mid-size, hybrid project bag can be worn as a crossbody, shoulder bag, or like a clutch, while also keeping its maker-specific features like a yarn feeder, yarn cutter, and decorative pin with emergency stitch markers.
For those of us who prefer a small- to medium-size bag that is perfect for projects or as a standalone handbag, the Rucksack is an adorable and affordable option.
Also new:  cubbies that are made to fit inside the della Q Rucksack.  They color coordinate with the Rucksack, or you can be a rebel, and mix and match!
Use these to store yarn, small projects, knick-knacks, and notions, or grab a few to keep your bag, shelves, car or desk ultra organized.  Sold in sets of 2.
Special offer through January 1, 2023:  purchase one rucksack at regular price and get 50% off a set of cubbies.  Discount applied automatically.