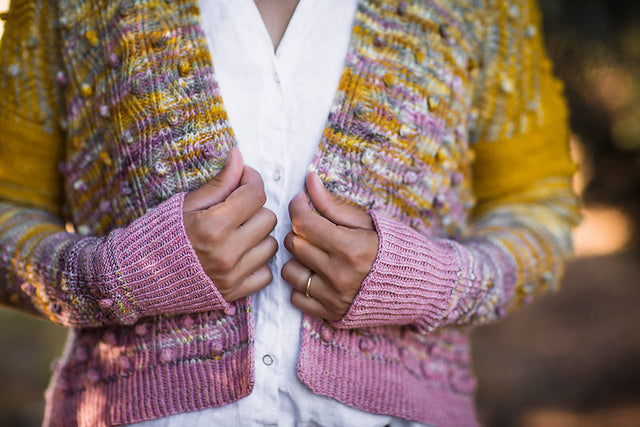 Joji Locatelli has done it again!  She has just released a gorgeous new cropped cardigan pattern with incredible design details, including bobbles, cables and i-cord edging.
La Prairie is designed to use a set of yarns that create a color sequence where one color fades into the next one.
We've had a lot of fun putting together color combinations for this design in a variety of yummy yarns.
You can check out all of our La Prairie Kits
here
.