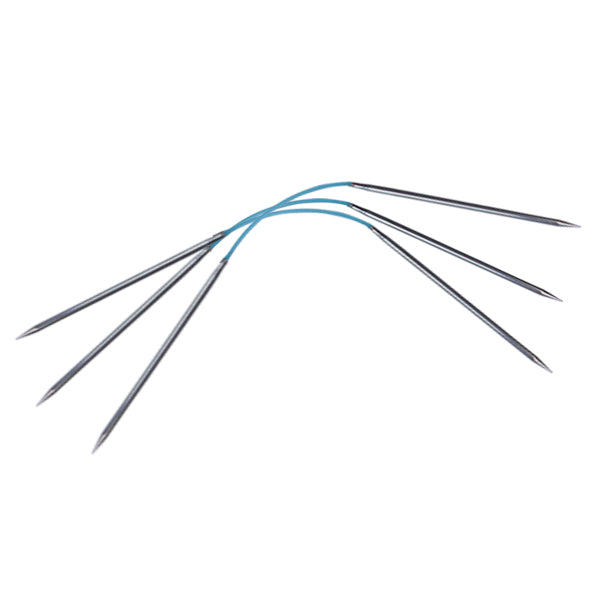 HiyaHiya Flyer needles, like the Addi FlexiFlips, are a fusion of double point and circular needle that make it easier to knit small items in the round, especially for newer knitters.
Two of the needles are used to hold the stitches of your sock/glove/etc, while the third is used to knit with. Because there are fewer needle transitions, knitting with the HiyaHiya Flyers will be quick and smooth in comparison to other needles.
The HiyaHiya Sharp Flyers are very popular, and the Bamboo version is now available in sizes US 0-9.