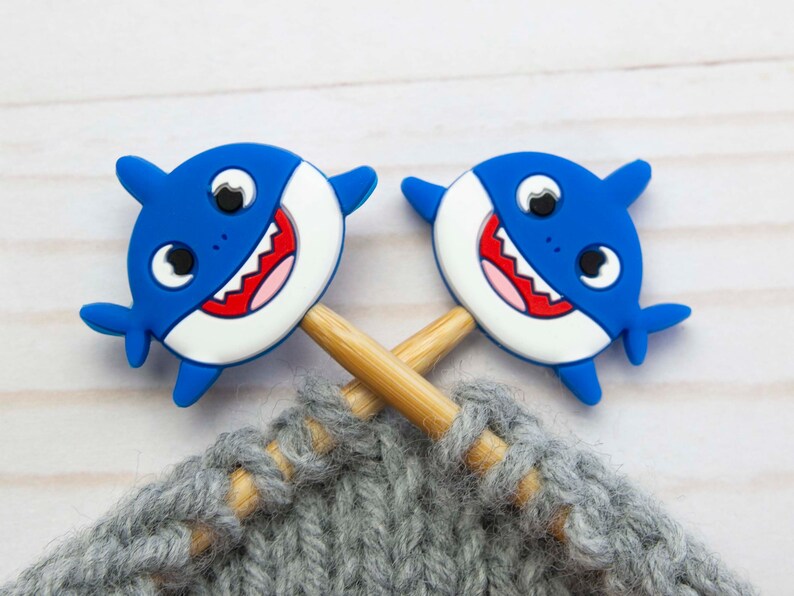 We are thrilled to have discovered these adorable stitch stoppers from Fox & Pine!
These cute silicone stitch stoppers go on the end of your knitting needles to prevent your stitches from coming undone when you set your project down.  They stay snug on your needles and won't slide off until you pull them off.
Fits needle sizes US 2 up to US 13.