Solmate Mismatched Crew Socks
Solmate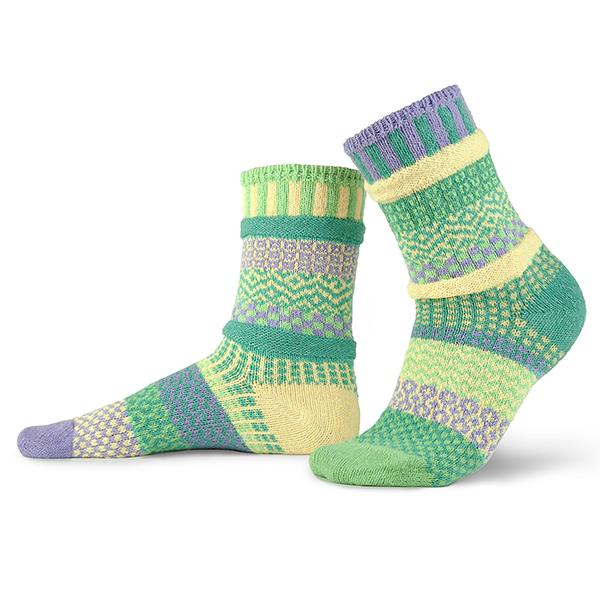 Because life is too short for matched socks! And it is also too short for us to knit all of the awesome, colorful socks that we would like to...
Solmate socks are made in the USA from recycled cotton yarn.
Fiber Content: 62% Cotton, 22% Polyester, 15% Nylon, 1% Lycra
Generously sized
Machine washable and durable.

Sizing:
Small: Women's 6-8, Mens 5-7
Medium: Womens 8-10, Mens 7-9
Large: Womens 10-12, Mens 9-11
XL: Womens 12+, Mens 11-14