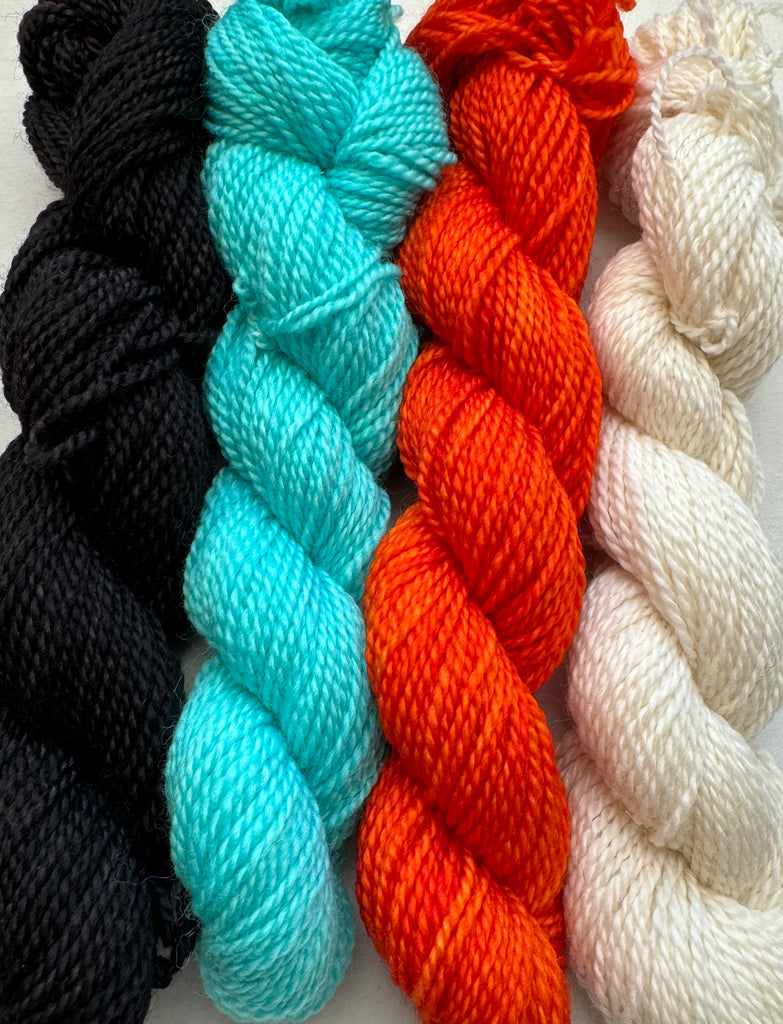 A carefully selected color combination for the Imagined Landscapes December Gnome MKAL. 
It's almost Longest Gnight but there hasn't been a single snowflake fluttering in the sky. The Grimblewoods are a dreary, frozen brown landscape, and the gnomes are getting worried. Without snow in the darkest days, the light doesn't reflect very well and houses and hearts seem darker this year. The littlest gnomes are especially anxious – how will the Gnome of the Gnorth light lanterns on Longest Gnight if his sleigh can't slide speedily through the snow?
You can find out all of the details at Imagined Landscapes, here.
This kit contains 4 mini-skeins of our own hand-dyed Brooks sock weight yarn (100% organic merino) in the colors shown.  Each skein contains 105 yards.
Note:  the pattern is not included here because you will want to sign up directly for the MKAL to ensure that the daily clues and goodies are sent directly to your mailbox.   
Use code "Snow25" to get 25% off the pattern until Nov 30! 

🔍P.S. Imagined Landscape newsletter subscribers are getting a code for 33% off! Subscribe and get the code here: https://www.imaginedlandscapes.com/signup/