Smooshy with Cashmere - LYS Pair Jocelyn/Danielle's Perfect Pink
Dream in Color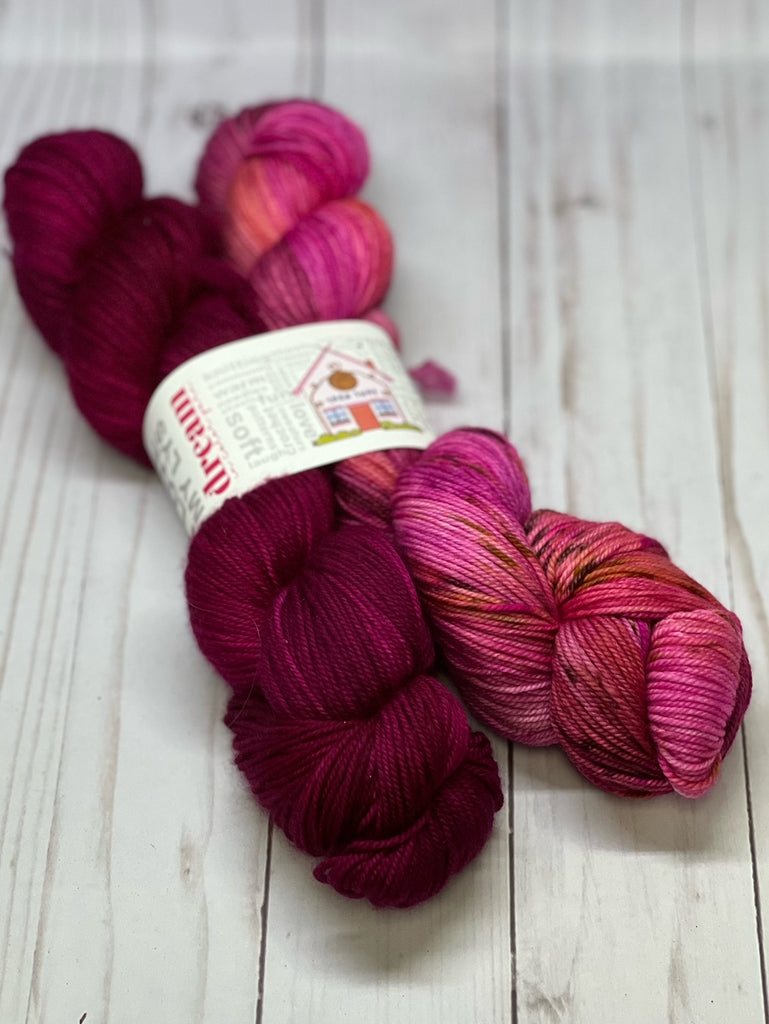 Just for LYS Day on April 29, Dream in Color has put together special coordinating pairs of Smooshy with Cashmere.
This set includes  2 skeins of Dream in Color Smooshy with Cashmere yarn (70% superwash merino, 20% cashmere, 10% nylon, 400 yards/400 grams per skein).  One is a limited edition multi-color designed just for LYS Day 2023, the other is one of their gorgeous semi-solid colors.

This pair will work beautifully with Casapinka's LYS Day 2023 shawl pattern, and if you purchase it before midnight on April 29, we will send you a code to download the pattern for free.  We will send the code to you on April 29, and it will be valid only through April 30.