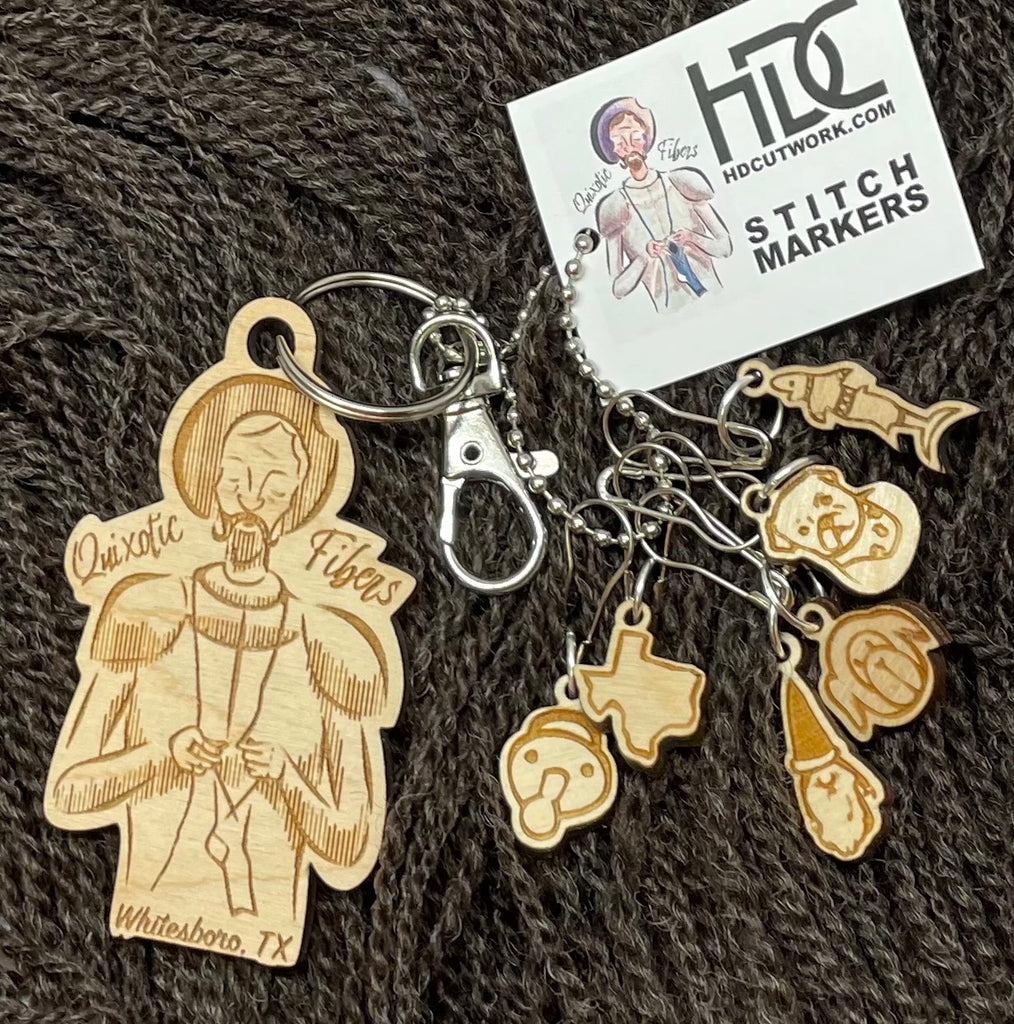 This fanciful set of stitch markers makes us ridiculously happy.

Designed by our own Emilie and then translated into cutwork templates by the talented designer at HD Cutwork, this set of 6 stitch markers represents things dear to our hearts: a gnome, a pug, Shamy the Sheep, Yarn Shop Baby's pacifier, Texas, and a sweater-clad shark (because we love Shark Week!).
Etched in beautiful maple wood especially for us by HDC.
The stitch markers are held together on a chain, which is attached to a key fob of Don Quixote knitting a sock.