Pretty Minis - Smooshy with Cashmere Miniskein Club - Single Skeins
Dream in Color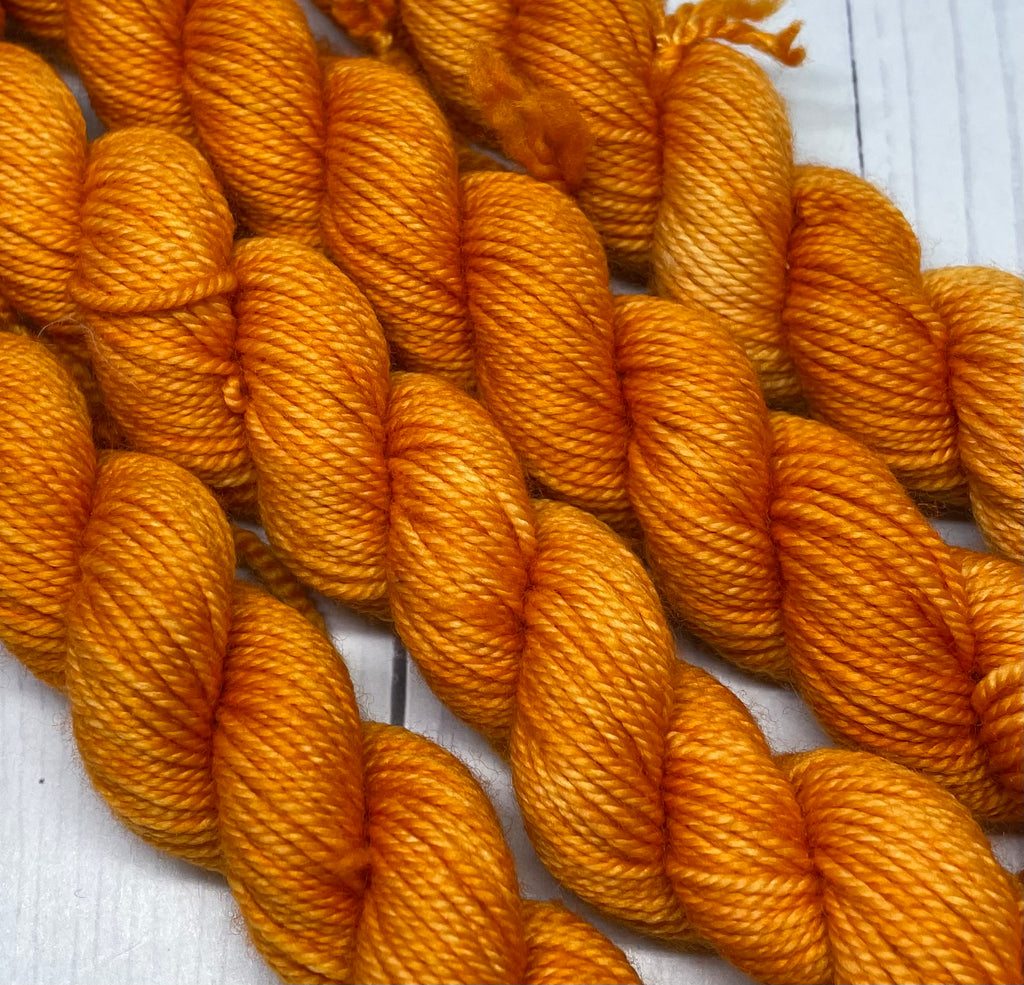 Dream in Color is doing a very special mini-skein club this year, from July 2022 to June 2023.
Each month they send 10 different colors of their wonderful Smooshy with Cashmere in mini-skeins of 88 yards each.  Over the full course of the club, that is 120 different colors!
About the yarn
With its luscious blend of luxury fibers, Smooshy with Cashmere is opulence in a skein. 20% cashmere makes this yarn divinely next-to-skin soft, while 10% nylon lends a durability that means Smooshy with Cashmere is equally at home in socks and open, airy lacework.
70% superwash merino, 20% cashmere, 10% nylon
7.5 – 9 sts. inch
U.S. 0 to 2 needles
88 yard mini-skein