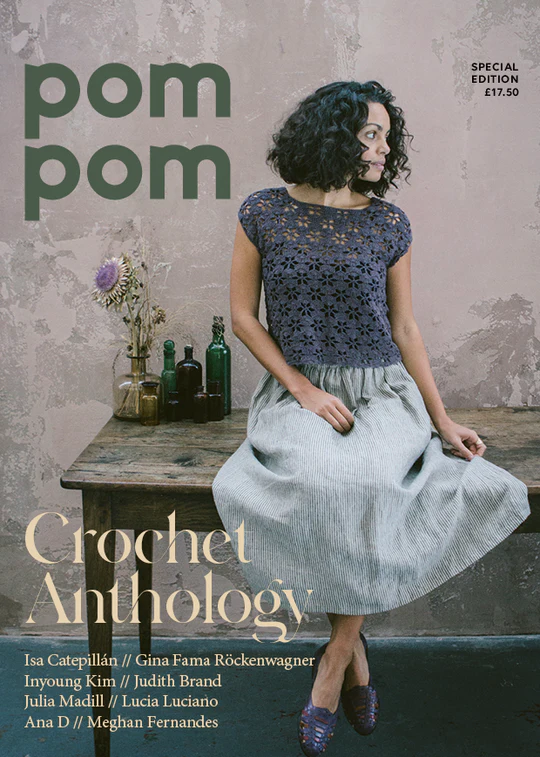 The publishers at Pom Pom Quarterly thought that after ten years of knit-focussed collections with just a sprinkling of crochet, it was time to lean into our love of this often less-celebrated craft.
Pom Pom Quarterly has now released a special anthology of some of their most loved crochet classics!
Featuring tried and true designs by Ana D; Gina Fama Rockenwagner; Meghan Fernandes; Julia Madill; Isa Catepillan; Inyoung Kim; Lucia Luciano; and, Judith Brand.
Please note that magazines will ship via Media Mail