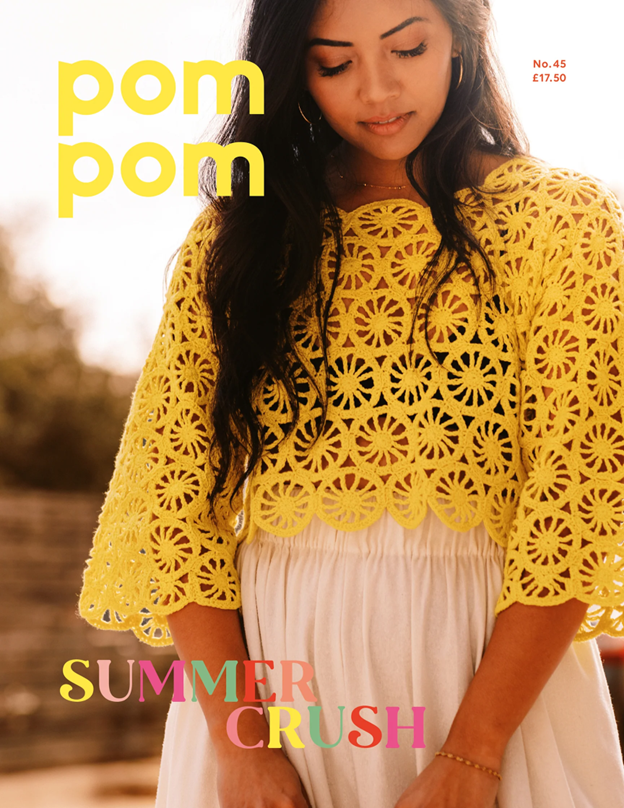 The Summer 2023 issue of Pom Pom Magazine features garments and accessories, including a sun hat, all in a variety of textures and colors, all inspired by seeds, peels, slices and classic fruity drinks and desserts.  We are getting a distinct summer vibe here!
This issue also includes a hand-sewn clutch tutorial, a sumptuous rhubarb recipe and a beautiful article on grief and dyeing with pokeberries.
Note: Books and magazines ship via Media Mail.