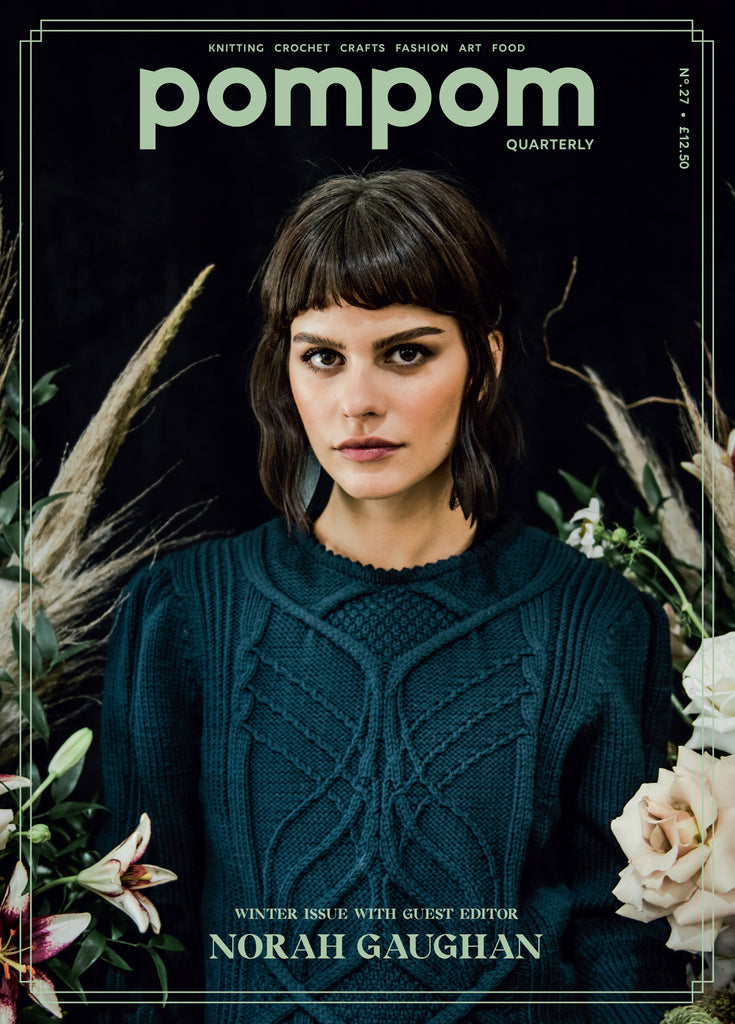 We are honoured to collaborate with Norah Gaughan as our winter issue guest editor, and nothing could of prepared us for the beauty and drama of the results. Taking the idea of tough Victoriana, the traditional notion of a delicate lady surrounded by flowers is transformed into a warrior woman of strength and resilience.
The knits in this issue are imagined for the modern heroine. Create your own knitted armour with swirling cables and sculptural stitch details; it?ÇÖs time to celebrate texture and sumptuous colours!
Our stellar lineup curated by Norah, including the designer herself, features:
ANDREA RANGEL // BOADICEA BINNERTS // CAITLIN HUNTER // CIRILIA ROSE // HONOR ADAMS // JOJI LOCATELLI // LINDA MARVENG // V?ëRONIK AVERY // XANDY PETERS
Also packed into our winter issue is a column by our resident columnist Anna Maltz exploring knitting beyond traditions, we have a Q&A session with Norah, and a recipe for a braided challah bread - just as comforting and squishy as knitted cables.
Printed in the UK on lovely heavy paper.
recipes, articles, tutorials + more!
A Ravelry download code will come with your magazine.
NOTE: Magazines may ship separately via Media Mail