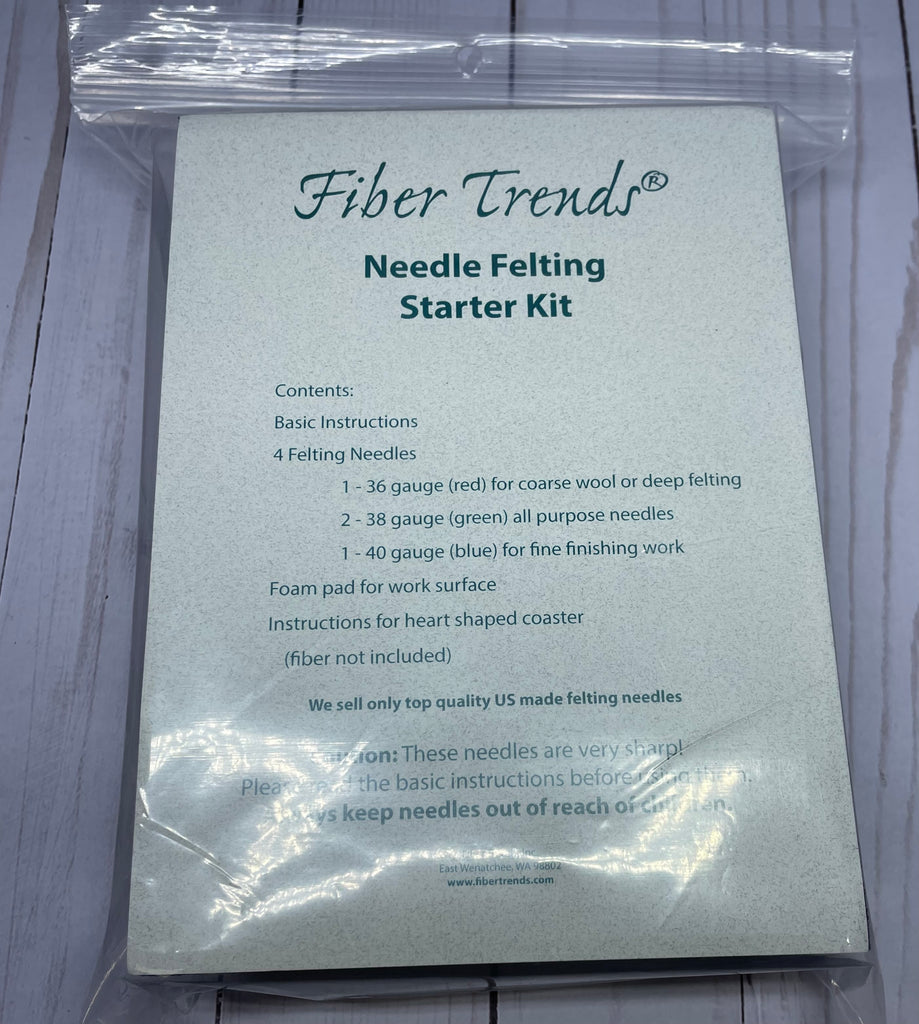 To get started with needle-felting, the only tools that you need (aside from the fiber) are a foam pad and felting needles in assorted sizes.
This kit contains:
Basic felting needle instructions
1 x 36 gauge, 2 x 38 gauge, and 1 x 40 gauge felting needles. Felting needles are color coded for easy identification.
Firm foam work surface.
Instructions for a heart shaped coaster.
Fiber not included.