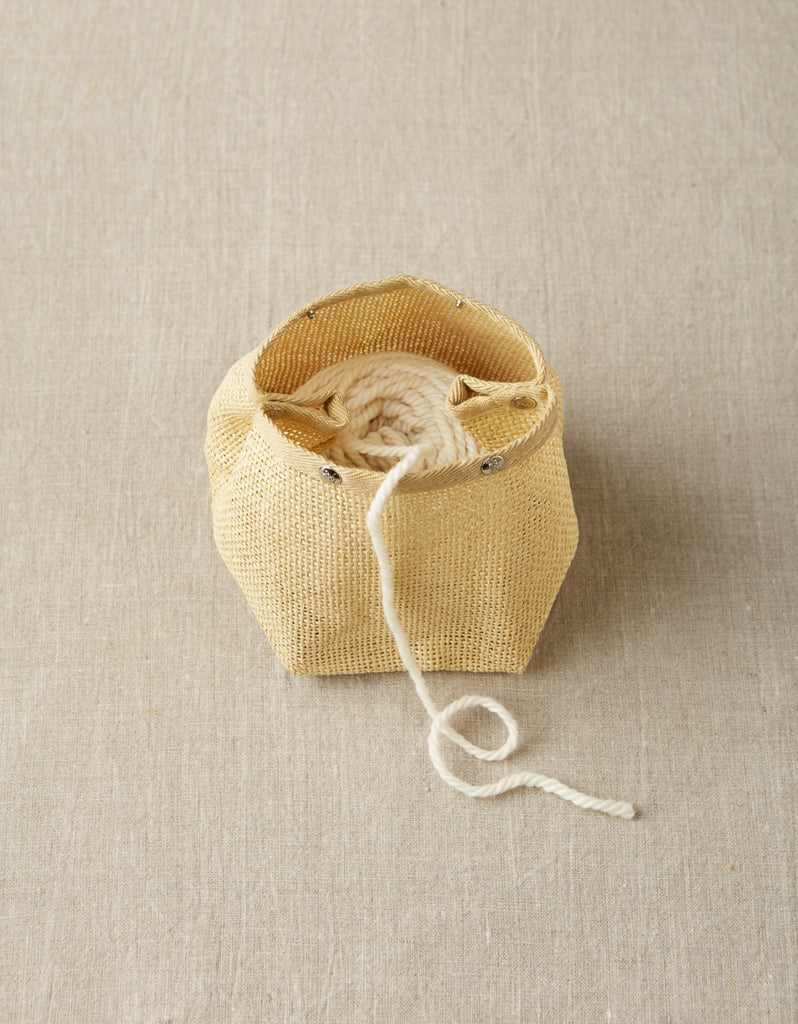 The Cocoknits mesh bag is flat-bottomed so it stays upright while you knit from it. It's made from all natural paper mesh so it's super lightweight, yet extremely sturdy. There are no zippers to snag your knitting and the snaps are positioned specifically to contain your yarn!
Place your yarn into the unsnapped bag - the wide opening accommodates one large or 2-3 small balls or cakes. Fasten the side snaps, then run your yarn between the center snaps, or to either side when knitting with multiple strands of yarn.
Delight in the making!