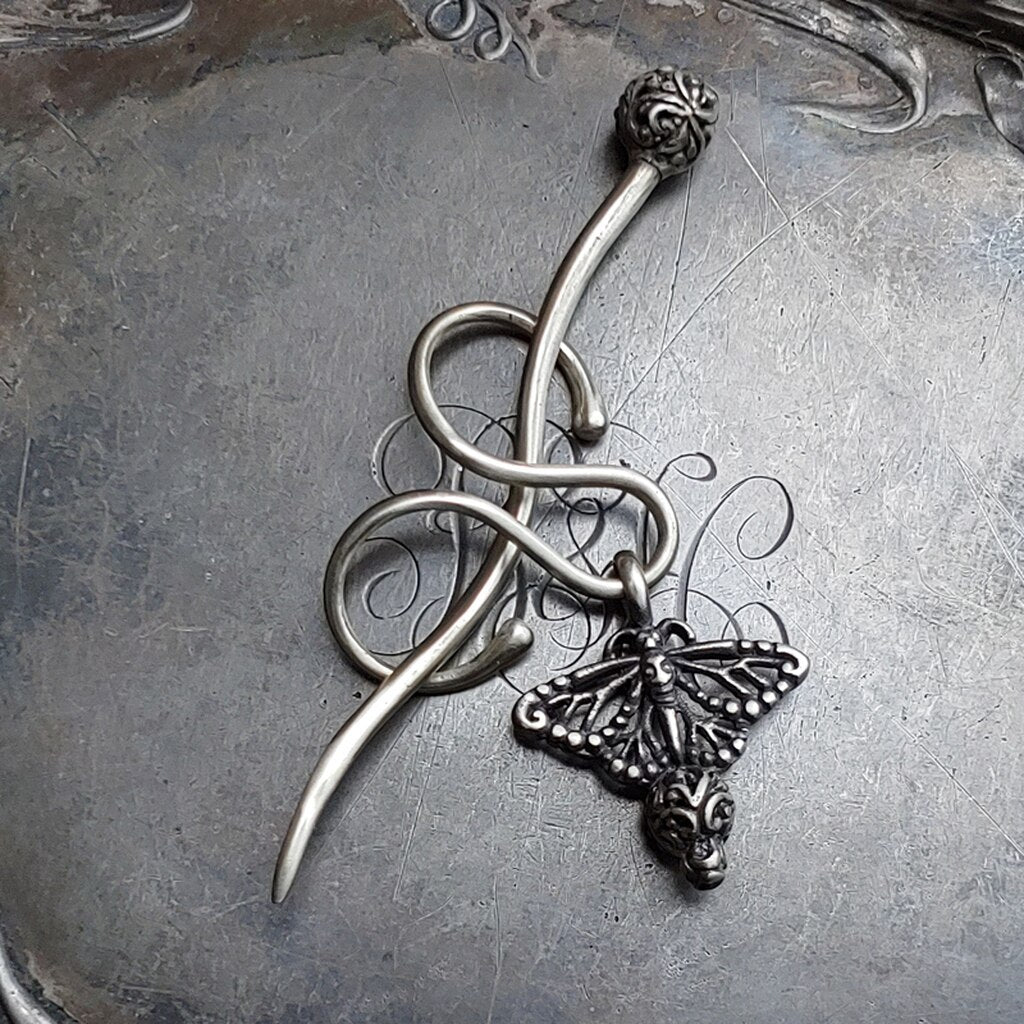 This new shawl pin concept relies upon a flexible component we have named a Charm Lock, a serpentine-shaped element that can accommodate a charm that can be slid on and off and then 'locked' in place with the stick.
The pin may be worn on its own without a charm for a sleek elegant statement. When charms are added, the pin takes on a lively, kinetic feel that is charming, unique, and secure.
Other charms may be purchased separately and are interchangeable with the Monarch butterfly.

The charm can also be worn on a slim leather shawl cuff. You can purchase the shawl cuff combination here, or if you would like to be able wear it either way, select your desired color and we will add the leather strap as additional option.
Handmade Fair Trade in Indonesia
White Brass
Charm Lock width - 1.5 inches
Charm Lock height - 1.25 inches
Monarch Charm width - 1.125 inches
Monarch Charm height - 1.25 inches
Stick length - 3.5 inches