MDK Field Guide No. 16: Painterly
MDK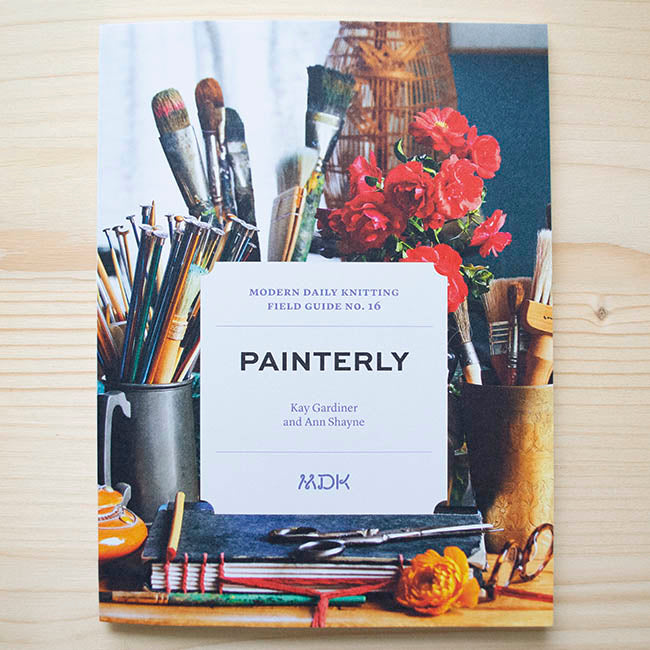 MDK Field Guides are wonderful little books that explore the big world of knitting.
Kaffe Fassett to the rescue! Just when we need him most, the beloved master of color and pattern gives us a new collection of 5 designs to dazzle and amuse us.
Early reviews from knitters who have already started these projects? "Lifesaving," "Euphoria inducing," "Wildly addicting," "I thought intarsia was hard. It is not hard," "So easy! Makes me look so brilliant," "Great for Zoom call knitting."
Last fall, knitters got lost in the beautiful world of Field Guide No. 13: Master Class. It has been one of our most beloved Field Guides, an exploration of stripes, as interpreted by the brilliant colorist and artist Kaffe Fassett.
For every knitter who loves playing with color, Kaffe's designs are extraordinarily fun.
Now, we introduce a whole new world for knitters used to working only stranded colorwork.
Simple intarsia.
These rhythmic, geometric designs are the perfect starting place for knitters who are new to the technique. We include lots of tips and tricks for knitting intarsia, as well as complete charts and clear instructions.