MDK Field Guide No. 13: Master Class
MDK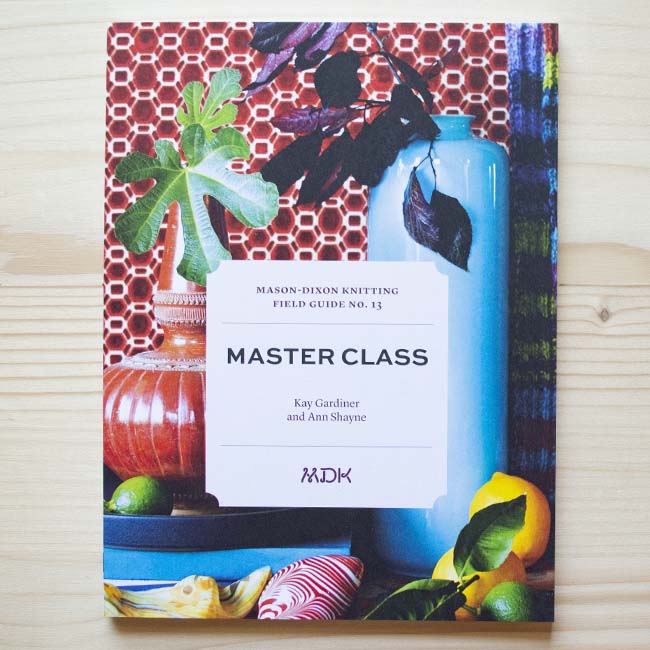 MDK Field Guides are wonderful little books that explore the big world of knitting.
With joy, we welcome one of our all-time favorite designers: Kaffe Fassett.
Field Guide No. 13: Master Class will bring a blast of color and a spirit of adventure to your knitting. Scarves, cowls, cushions, throws, and wraps - with 20 charts and 6 stripe designs, you'll find endless ways to play with color and pattern.
Kaffe (rhymes with "safe") has inspired generations of knitters, and his work continues to enrich not only our knitting, but our outlook on color, creativity, beauty - and life.
We believe, based on our own experience, that you are about to fall in love.
Field Guide No. 13: Master Class is an invitation to dive in and experience Kaffe's ideas in fresh, freeing ways.
It's perfect for knitters who want to knit these patterns exactly as they appear in the samples. And it's great for knitters who want to mix and match stripes and motifs as they like.
You will want to sit down with a basket of colors and play on and on with Kaffe's solid stripes and graphic fair isle motifs.
This is the most exhilarating knitting we know.