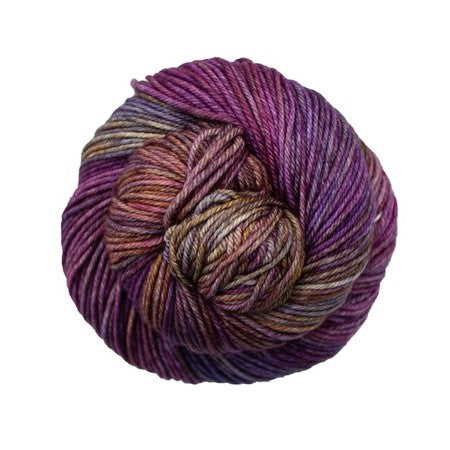 Malabrigo's newest yarn was created using a mood board for each sign of the zodiac, using concepts or key aspects of the personalities popularly attributed to people born under each sign.  Then, a color palette was selected based on those to transfer it into skeins.

The process of investigation and experimentation was lengthy, carefully testing and selecting different dyeing methods for each color corresponding to a particular zodiac sign as it had been envisioned.
We think Malabrigo has succeeded in their vision for the Zodiac line.
As with the "regular" Rios, Zodiac is a 4-ply worsted weight yarn with 210 yarns per skein.  100% superwash merino, machine wash gentle cycle cold water.