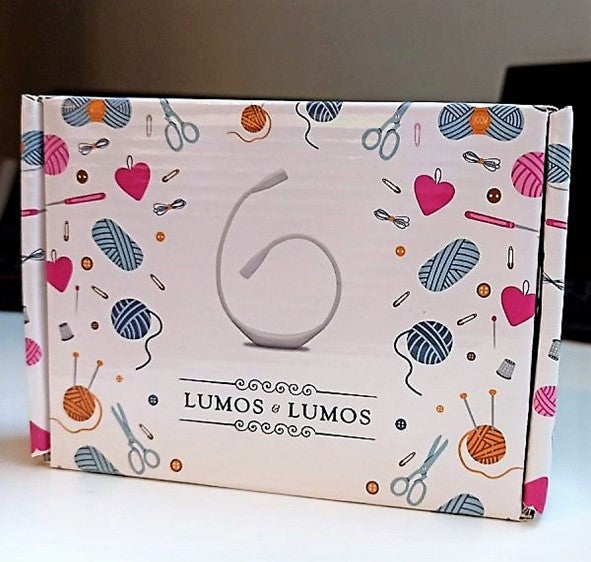 We have been using the Lumos Knitting Light for a while, and we love it!  It is extremely lightweight and very flexible.  
From the company, Lumos & Lumos:
prevents eyestrain and migraines
eliminates back and neck pain
easy on the eyes with 3 different color temperatures
infinitely adjustable brightness
weighs just 3.4 ounces
rechargeable - charges in 2 hours and last 8 hours on a charge
Also, the box comes with an Albus Dumbledore quote!