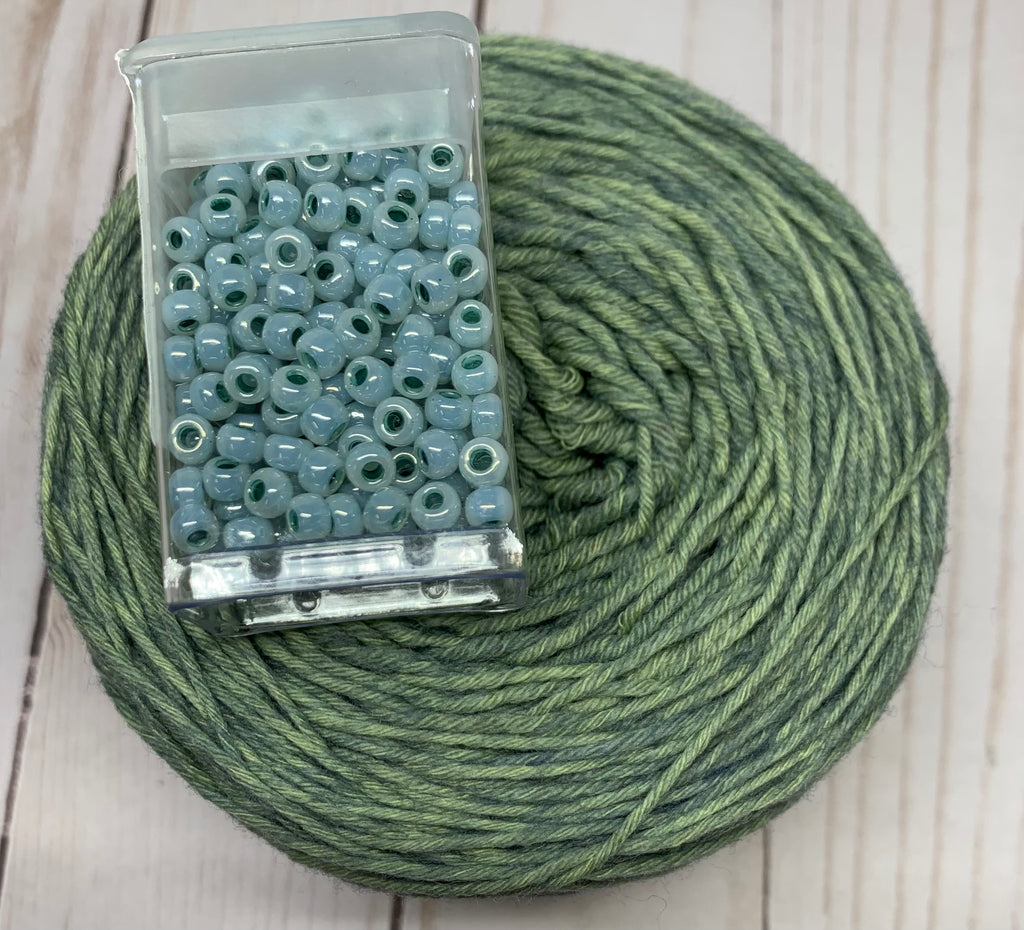 Love Spell is a beautiful cabled sock pattern from Alexandra Davidoff, shown in our Quixotic 8-ply Sock in the color "Petal Dust" with transparent lilac Miyuki 6/0 beads.
The pattern can be purchased directly from the designer on ravelry.

We've put together a number of yarn/bead combinations here. Each kit contains one skein of Quixotic 8-ply Sock and a 30 gram package of Miyuki 6/0 beads (approximately 360 beads.