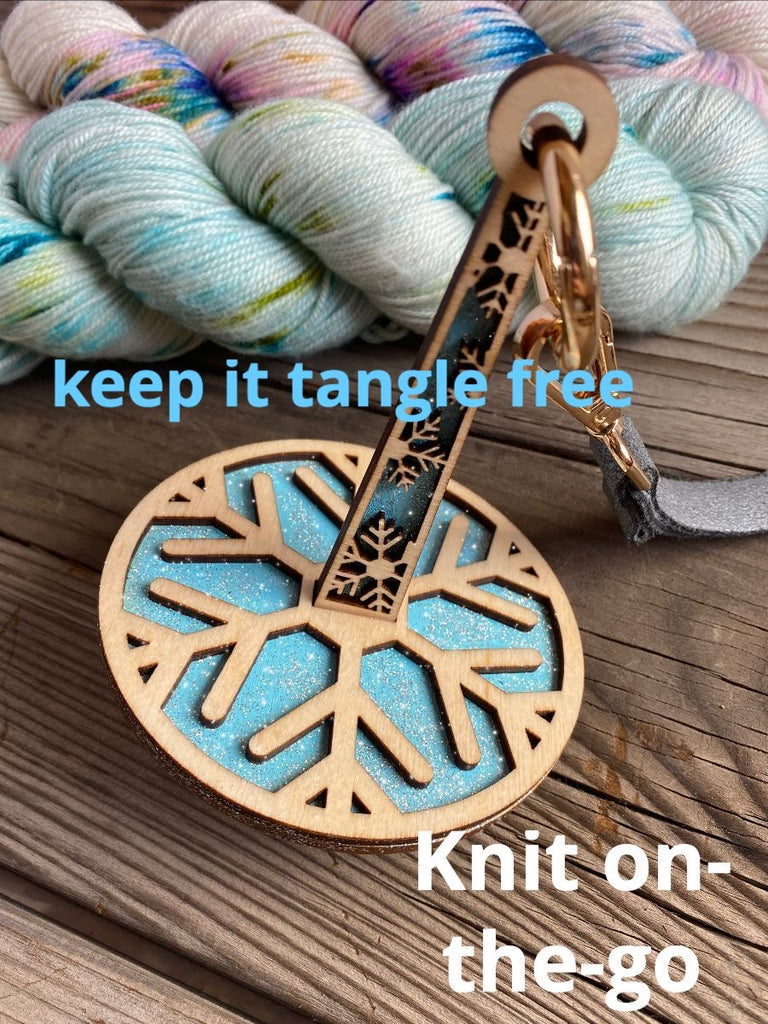 New from Lemonwood!

The Mini Minder is a little stand for holding your yarn that you can use on the go!  Hang it from your wrist to hold your yarn while you are standing or walking around.  Comes apart to pack easily into a pocket when you aren't using it.
"Lemonwood is a small, women-owned wholesale business based in Tucson, Arizona. We love anything and all things relating to yarn and knitting! We aim to create high quality products we ourselves would enjoy using, so we can ensure that you are getting the best knitting tools on the market!"
All Lemonwood products are assembled, finished and painted by hand in Arizona.
Available designs: Texas, Sunrise, Flower Garden,  Wool Story, Plant Love, Snowflake