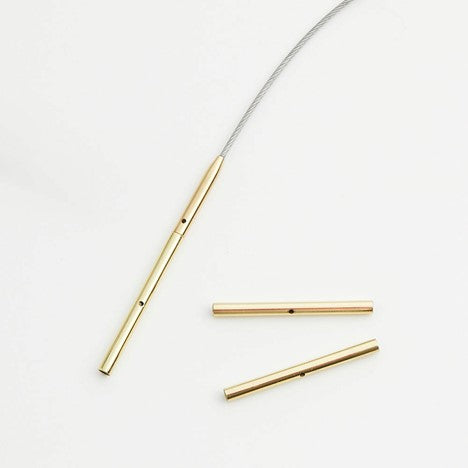 Pack of 2 connectors for interchangeable cords.
Lantern Moon cord connectors are designed to accommodate large projects which require an extended length of cord.
Made of plated 24K solid brass, they come 2 to a pack and are threaded for an easy join from cord to cord, resulting in a larger working area for bigger projects.
35mm length