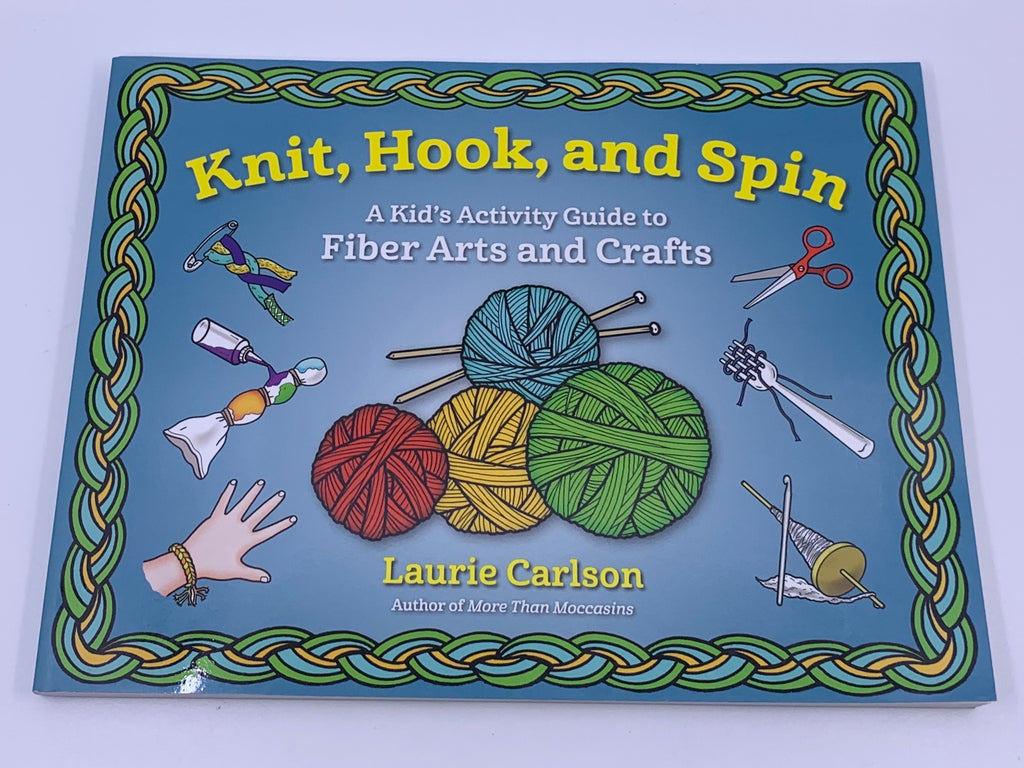 Dive into the wonderful and creative world of fiber arts and crafts with this easy-to-follow activity book packed with over 70 projects across a variety of fiber arts including knitting, felting, knotting and braiding, spinning, weaving, crocheting, and dyeing. Clear instructions and illustrations guide you in creating these cute, useful crafts. Learn to:
Felt a handy bag
Braid a small rug
Weave a colorful tapestry
Knit comfy slippers
Crochet an eye-catching belt
Make and use natural dyes
And much more!
Along the way you?ÇÖll learn fascinating fiber facts and history, such as how Viking ships?ÇÖ woolen sails were made, the history of rope bridges, how artists in Japan craft giant straw sculptures, and much much more. Fun for the younger kids to explore with a caregiver or older kids to work through alone, Knit, Hook, and Spin belongs in any craft-loving kid?ÇÖs home or classroom.


Laurie Carlson is the author of over 20 nonfiction books for children and adults, including Colonial Kids, More Than Moccasins, Westward Ho!, and others. She raises Shetland sheep and mohair goats on her small farm in Oregon, where she operates an artisanal yarn store. Carlson enjoys speaking to local groups about goats, sheep, and fiber arts. Visit her online at http://lauriecarlsoncrafts.wordpress.com.