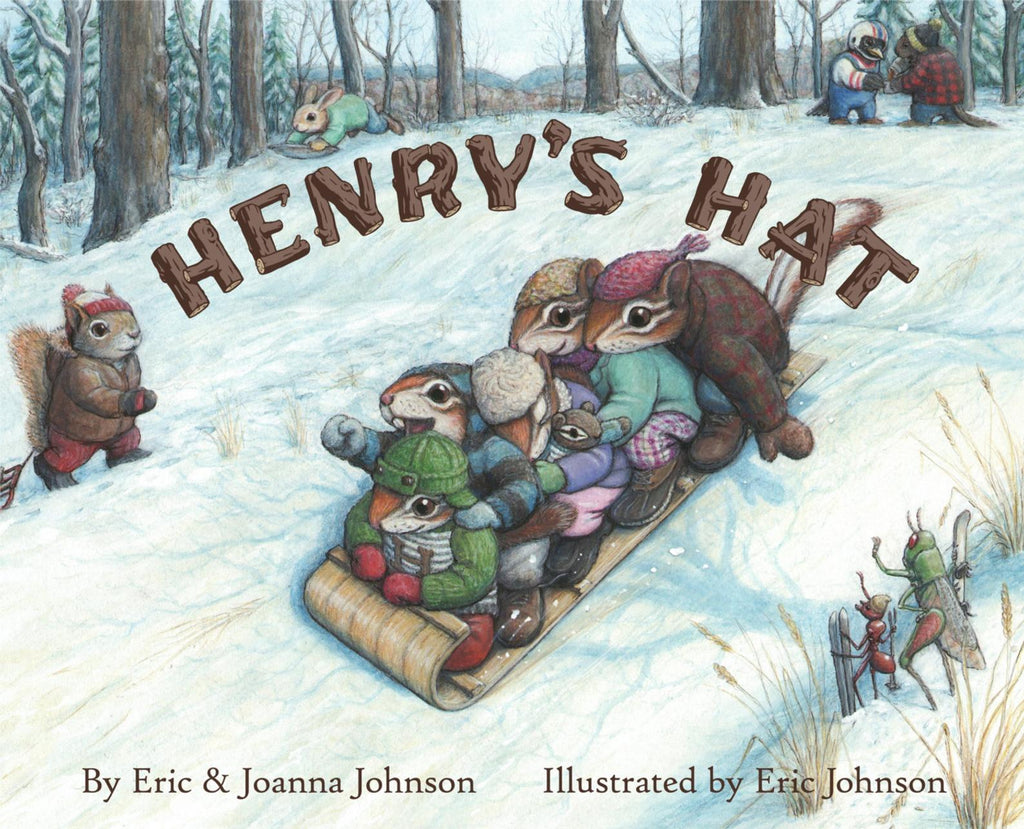 Henry's Hat is a hardcover full-color illustrated storybook which includes a series of knitting patterns which accompany the story. Henry Chipmunk has lost his favorite hand-knit hat; join him as he follows the trail of the missing hat through his woodland neighborhood.
The knitting patterns are sized for children 2-12 years old and include: an earflap hat, a raglan-sleeve letterman-style pullover and a chipmunk toy with a matching sweater.
This book is an heirloom gift for any child, especially one who is special in the life of a knitter.
Signed by author.
Books may ship separately via media mail.