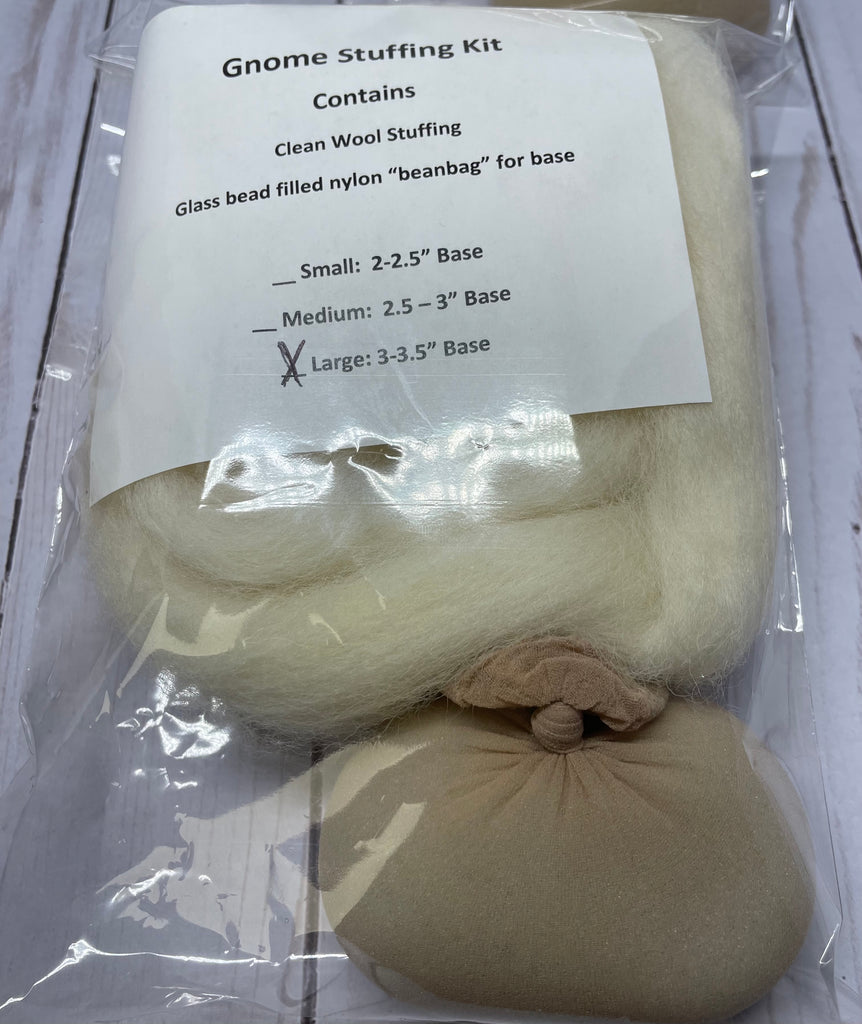 We've found that we prefer real wool stuffing better than synthetic because it is more pliable and easier to "shape" when desired.
We also use glass microbeads instead of pellets for the base of our gnomes to enable them to stand or sit straight on flat surfaces.   We put the microbeads in bags made from knee-high stocking materal, which prevents them from seeping out through the knitting.
Each stuffing kit contains:
Approximately 20 grams of natural undyed wool, which is enough to stuff just about any gnome except a very large one.
A "beanbag" of glass microbeads in one of three sizes.   The size that you need is determined by the size of the "base" of your gnome:

Small:   2-2.5 inch base.   This is the normal size for small gnomes, or rounder ones where the base is smaller than the center
Medium:   2.5-3 inch base.
Large: 3-3.5 inch base.
Extra-Large:  3-3.5 inch base with taller body.