Four Corner Bag - Large (Handles Sold Separately)
Cocoknits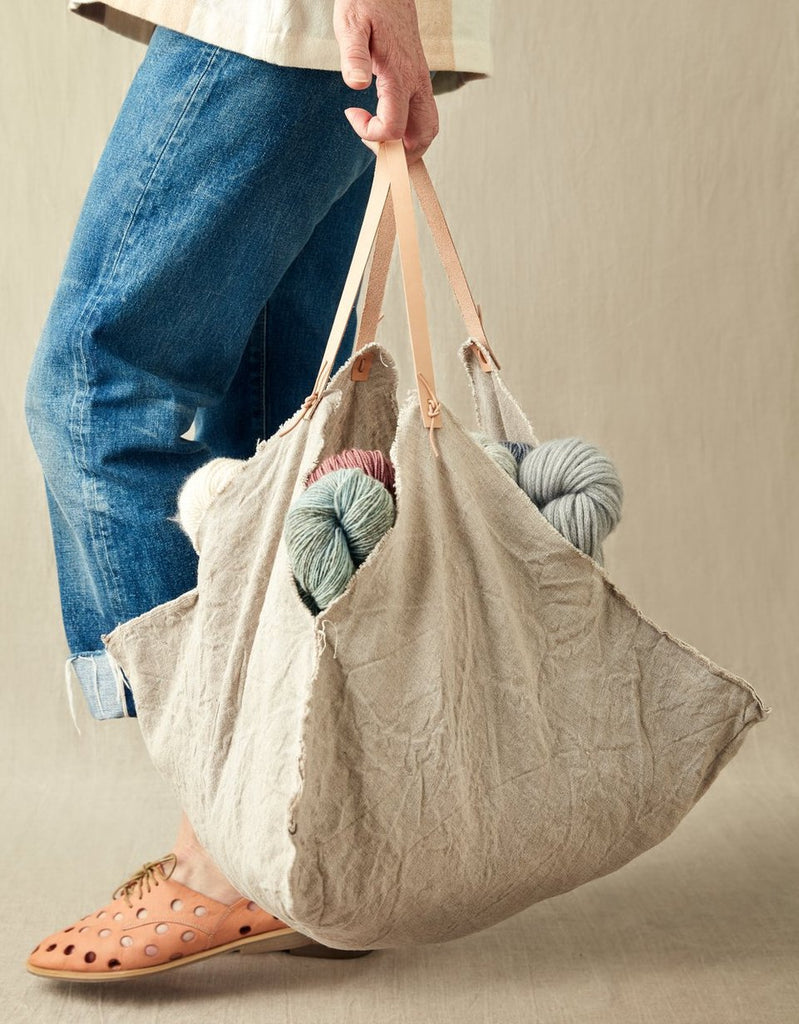 Product Description by Julie, founder of Cocoknits:
Through many years of teaching knitting, I've used and seen hundreds of project bags, usually the drawstring variety. I was frustrated with this classic bag design because it is too one-dimensional and difficult to get into. I wanted something I could open up and get to the bottom of, something I could hang on the arm of a chair and knit out of, plus something I could use for other purposes, such as transporting a box of pastries or my lunch! I began folding paper, origami-style, until I came up with a simple, square-bottomed, tote structure. Using this design, I constructed the bag with rustic, durable linen and natural, vegetable-tanned leather handles that are removable so the bag can be washed. The pattern for the bag comes with the handles so you can either sew your own, or buy the Cocoknits ready-made one. Either way, instructions are included for tying on the leather handles so when you spill wine, coffee or anything on your bag, no problem! Remove the handles, wash the bag, and reattach!
Material: 100% linen
Finished size: 19.25" / 49cm square
Includes: One pre-sewn bag, instructions for adding no-sew handles (handles are sold separately).