Etude Jacket - Pattern
Prism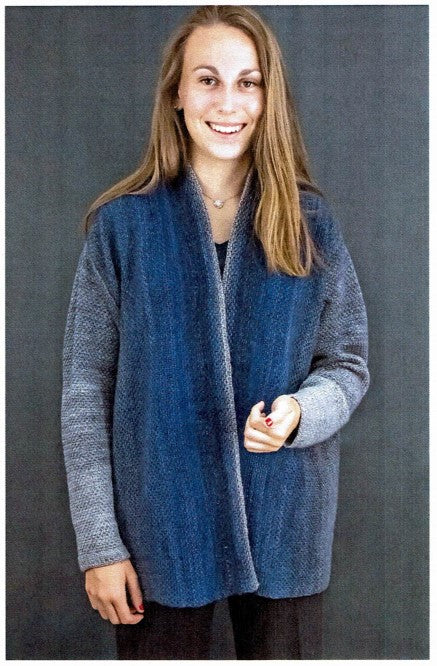 Colors ebb and flow through bottom-up sleeves, fronts, and back worked side to side in a graceful, closure-less cardigan.
Oversized jacket worked from side to side in half linen stitch over a gradient of colors.
There are 3 sizes to this cardigan. They all have the same bust measurement, but the armhole depth changes. Bust measurement is 56?g. Upper arm measurements are 1 (14???g), 2 (15???g), 3 (17?g)
Pictured Wrap uses an 8 skein gradient pack of Merino Mia 2.
Content:

100% Merino Super Wash
Put-up:

100 gr/ 350 yds
Gauge:

6sts = 1" (#4); 6.5 sts = 1" (#3)