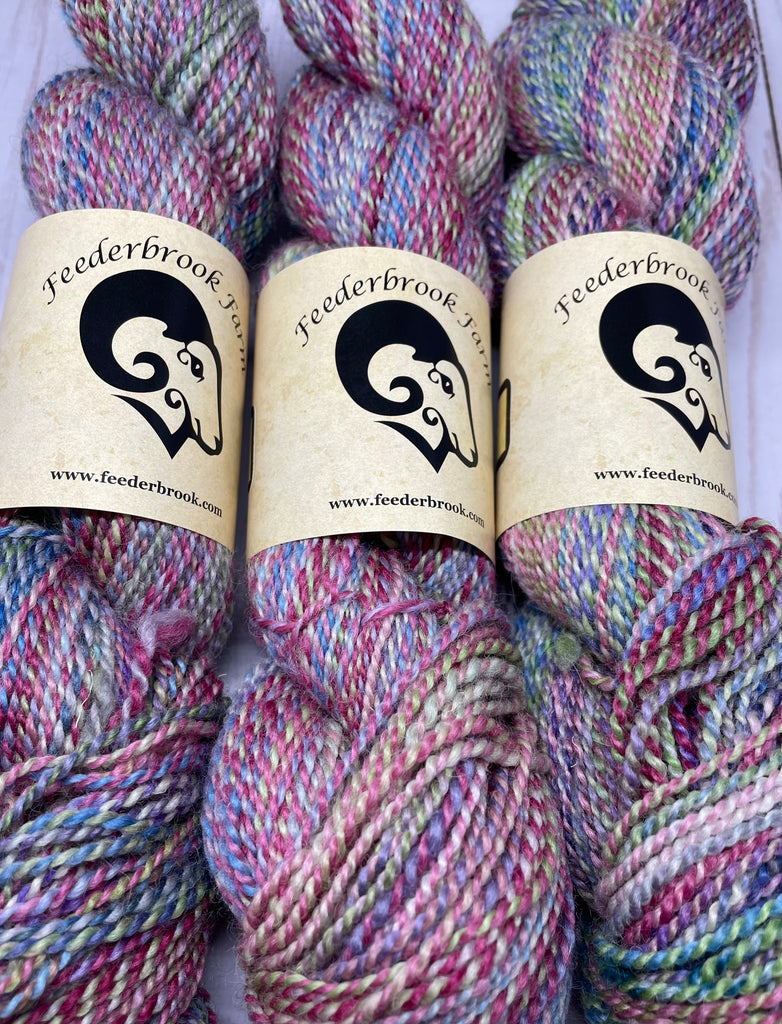 Entropy DK is an artisan yarn that is raised, sheared, milled, and dyed at Feederbrook Farm in Maryland.
Entropy DK is a nice 2 ply DK weight yarn with approx. 13 wpi and is 100% wool. The wool is BFL (Blueface Leicester) and does not pill due to its long staple length. This yarn has a nice loft and a good hand.
The yarn line is named for the randomness of the colors when the singles are plied together. The colors gradate and change as you knit along. Skeins are similar but not completely identical.
One skein is approximately 260 yards / 100 grams