Eccentric Chevron - Pattern
Prism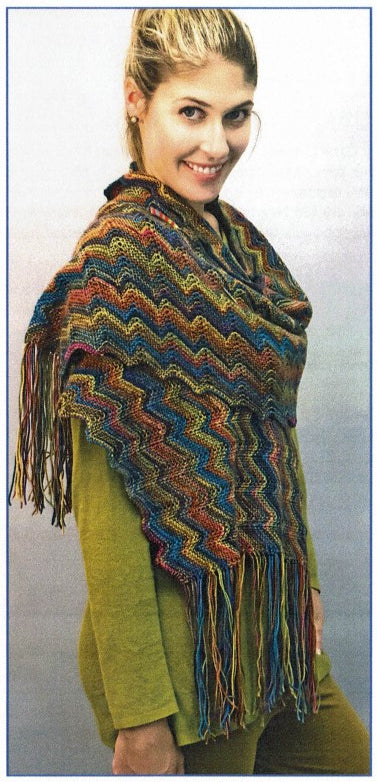 Designed to dip gracefully in the back, this subtly shaped shawl sits comfortably on your shoulders. Since each row is cut and tied to the next, creating fringe as you work, feel free to use as many colors as you like.
The graphic interest comes from unbalanced, or eccentric chevrons: one leg is much longer than the other, which skews the fabric off-center. By mirroring the stitches at center back, a dip is formed naturally.
Pictured Wrap uses 6 skeins in assorted colors of Merino Mia.
100% Wool - Merino
190 yds/skein (174 meters
56 grams (1.98 ounces)
Gauge 24 sts/4" on US 4 - 3.5mm needles