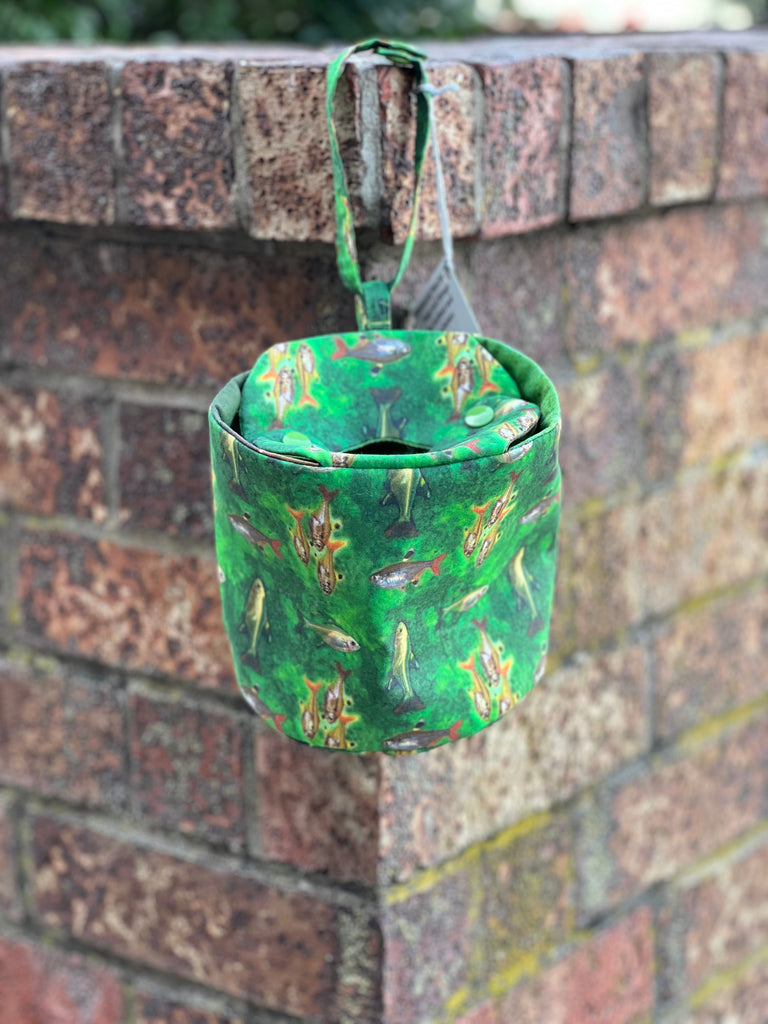 We are lucky to have several of Diana's medium sized yarn owls!
If you've never used a Diana Couture project bag, you're missing out and this might be your last chance!  She has announced that she will be retiring from making bags.
The overlapping "ears" of the Yarn Owl snap together leaving a center opening. The ears keep the yarn in place, and the yarn winds out smoothly. If you want to put your project aside and start another one, simply remove the yarn and replace with a new skein!

The Yarn Owls measure approximately 5" in diameter and 4-3/4" tall. A small skein will unwind from the outside or from the center. Larger skeins will need to unwind from the center to work. Balls of yarn fit easily, and a small project (sock or mitten) can be kept in the Yarn Owl as well, so it makes a great project bag.

The Yarn Owl comes with a snap-on strap to wear on your wrist or the strap of a bag. It can also strap onto the arm of a chair. 

The Yarn Owl is fully lined. It keeps its shape but stores easily when not in use.