della Q Standing Needle Case Pre-Order
della q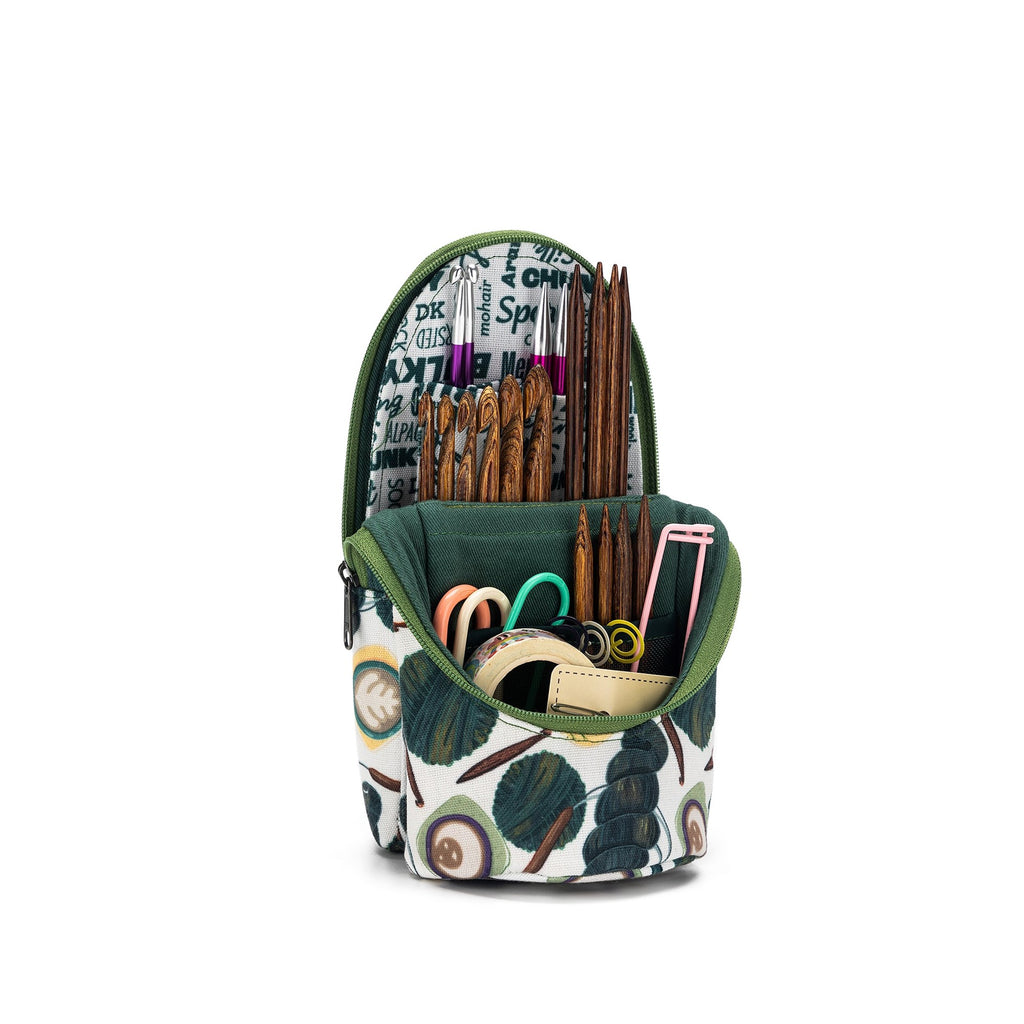 The Della q Standing Needle Case zips open and unfolds to stand up perfectly by itself on any flat surface; magnets on the back of the flaps secure it open. It has a needle slot pocket that can be removed from the case and a mesh see-through notion pocket.
The Standing Needle Case not only holds hooks and needles, but it can also hold scissors, notions, a phone, make-up, and desk supplies. If you want to take it on the go, just zip it closed and pop it in your purse, knitting bag, tote, etc.

Dimensions: 10.5" h x 6" w x 3" d 
Please note that this is a pre-order and while we expect it to ship in December, we cannt guarantee delivery in time for the holidays.