Crochet You! Crochet Patterns for Dolls, Clothes and Accessories as Unique as You Are
Ingram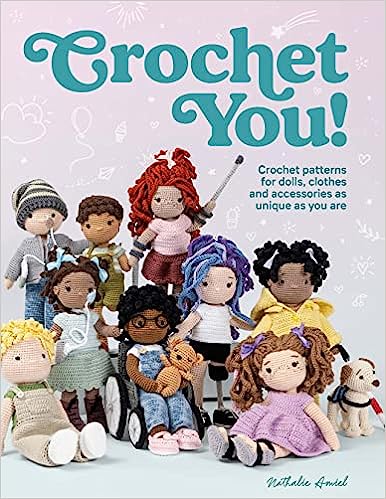 Crochet You! is a collection of mix and match crochet patterns that allow you to make bespoke dolls that represent the special people in your life so that everyone fees represented and included.
This collection of amigurumi crochet patterns for dolls with different skin tones, hair types, body shapes, clothes and accessories will allow you to make a doll to represent all children everywhere.
Crochet You! contains step-by-step instructions and photographs for how to make the basic doll which can then be adapted using the other patterns.
128 pages
Note: Books and magazines will ship via Media Mail.