MDK Field Guide No. 15: Open
MDK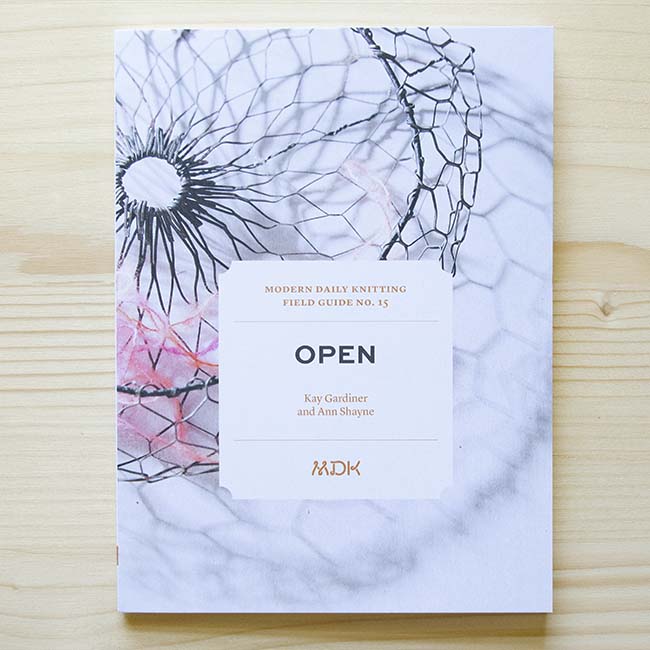 MDK Field Guides are wonderful little books that explore the big world of knitting.
Modern lace. From the playful imagination of Jeanette Sloan come five patterns that let us explore the magical effects that come with simple lace techniques. The fun here is the variety of yarn weights and the gorgeous lace patterns - it all looks utterly fresh and clean.
We crave openness more than ever these days, and fortunately for us all, Jeanette Sloan has created a collection of designs that allow us the opportunity to explore one of knitting's most spectacular effects: lace.