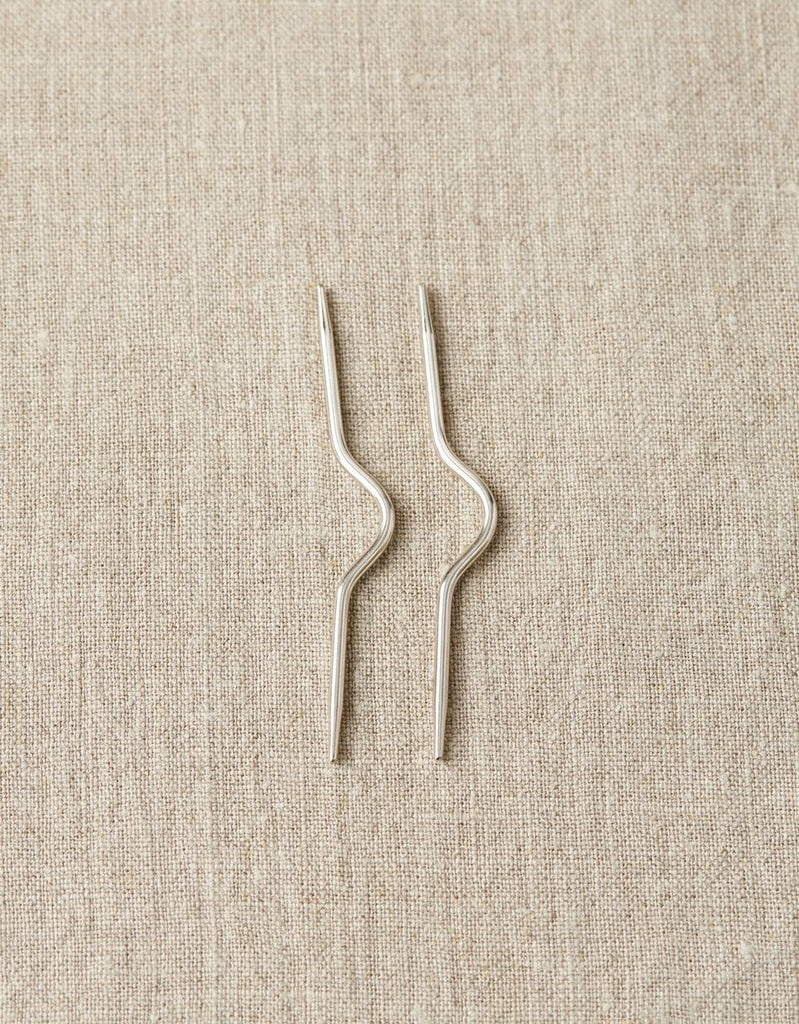 Most knitters are familiar with the metal needle with the dip in the middle for holding stitches while working a cable. Cocoknits wanted to be sure these were available in a length that is perfect to go on the Cocoknits Maker's Keep - not too long that it will stab your arm, not too short that they're too hard to use.
Size US 1.5 / 2.5mm
3.25" long
They are nickel-plated steel so will cling to your Maker's Keep!
2 needles per pack
Use them to hold stitches conveniently to the front or back of your work.