Chevron Cha Cha - Pattern
Prism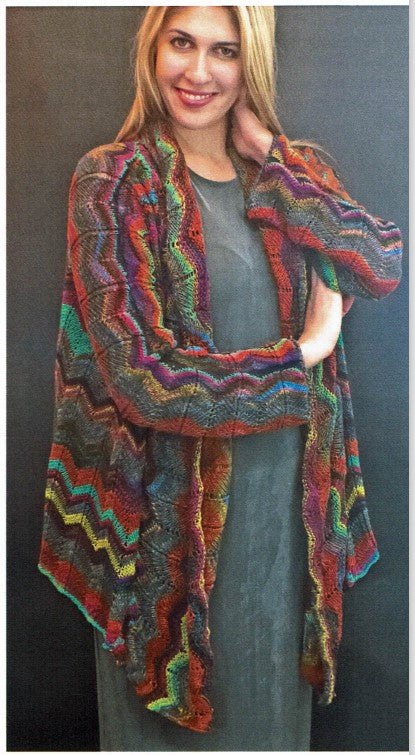 Chevrons and Euroflax Linen and Fibonacci numbers - oh my!
What more do you need for the quintessential Italian-inspired fashion statement/
Our easy fitting jacket begins at the shoulder seams. eight contrasting colors are used in dynamic stripes for a piece whose flow is built in with needle size changes.
Top off the over-sized body with narrow straight sleeves and a folded collar, and, voila!
Garment is slightly oversized, fabric will drape and extra ease is important for correct fit.
Sizes S/M (L/XL). Garment takes 7(8) skeins of Euroflax Sport Weight Linen. Sweater featured uses 8 different colors for variety.
Cool, crisp linen dyes beautifully in Prism's rich, saturated colors. There is nothing like pure linen for keeping cool on hot summer days. Prism's finishing process results in a softer hand than many linen yarns right out of the skein; repeated machine washing will soften it even more.
Fiber Content: 100% linen
100gr / 270yds per skein
6 stitches =1" on US #2-4; Larger, open gauges work well