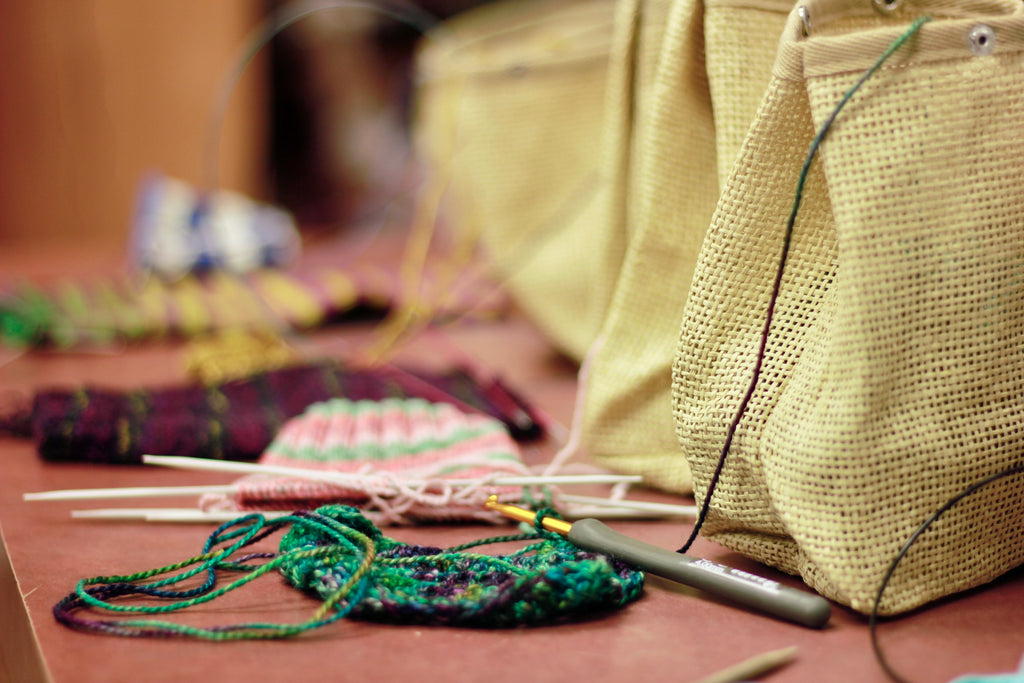 Did you know that Quixotic Fibers has an unusually wide selection of crochet hooks and knitting needles, and a "Hook and Needle Tasting Bar" where you can try them all out?
If you have been curious about the Tulip Etimo or Prym ergonomic hooks, you are welcome to take them for a spin, so to speak.  We also carry Clover Amour, Lykke Driftwood, Dreamz Symphonie, and Boye and Bates hooks, as well as ChiaoGoo TSpin and Dreamz interchangeable Tunisian hooks.
You can also try out the Kollage Square needles, the new Prym ergonomic needles,  addi's Rocket Squared, Flexiflips, Hiya Hiya Flyers, and a long list of other needles.
So don't forget to check out the Hook and Needle Tasting Bar when you visit us during the Crawl.
The North Texas Yarn Crawl is September 10-19 and you can find more details here.  We look forward to seeing you!