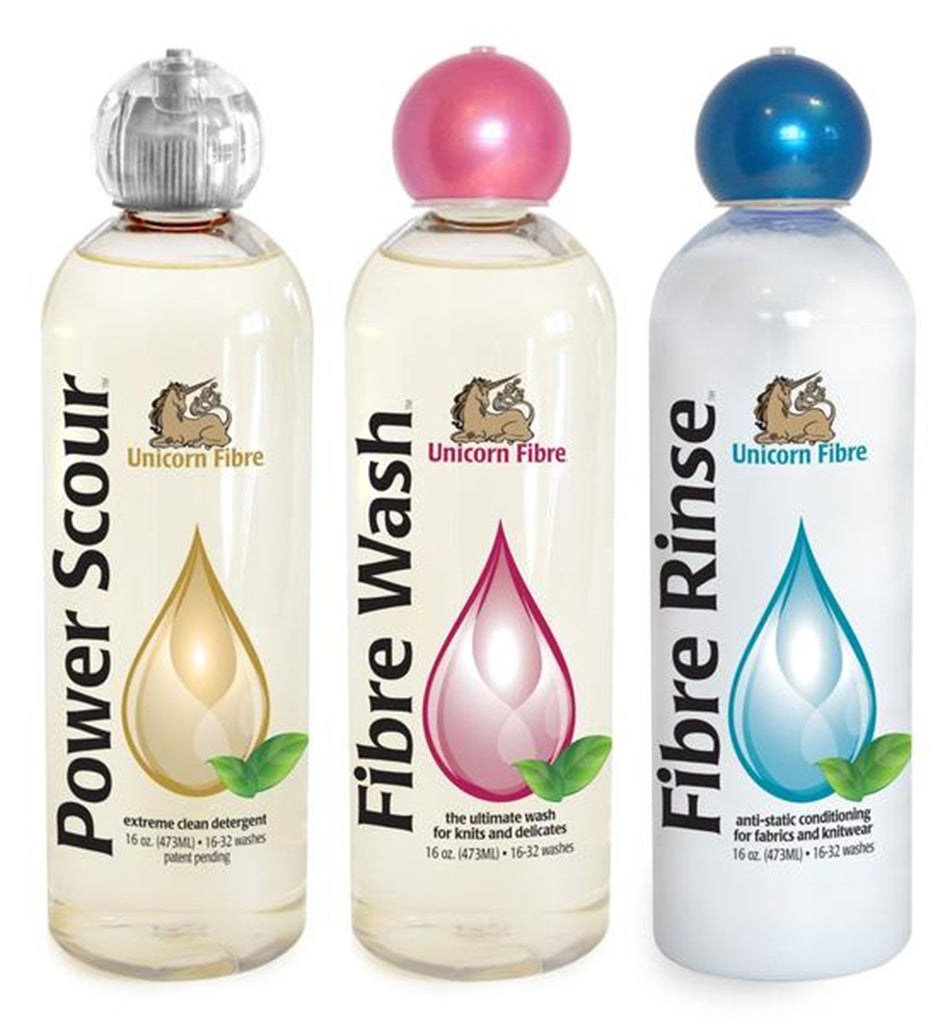 Are you making a shopping list for Yarn Crawl?  It's a great time to stock up on your favorite wool wash. stitch markers, etc. 
As you plan your North Texas Yarn Crawl for 2022, we want to make sure that you don't miss anything that you need or really want to see/touch/try at our shop.  From now until the end of Yarn Crawl, we will be highlighting various cool things at Quixotic Fibers that you might not know about.
We are stocking up on our two favorite soaps for washing wool and other fine fibers. 
Unicorn Fibre Wash is a heavy duty soap that is amazingly effective, yet safe for fine wool and for the environment.  Unicorn Power Scour is for even bigger jobs, like removing lanolin from wool fleece.
Eucalan is an environmentally friendly no-rinse soap that can be used for hand-washing and in the machine.