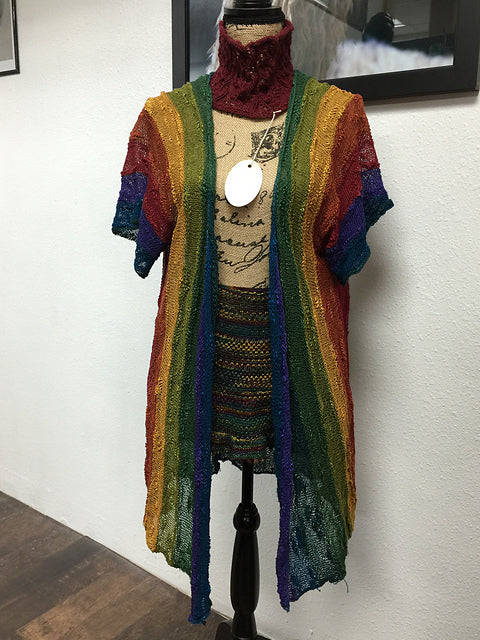 It is finally out in the world!  After years of revisions, testing, and Sarah's rigorous technical editing, the Rainbow Jacket is now officially approved for publication.  We have it here at Quixotic FIbers, and also on Ravelry.
We've just ordered more of the original colors of the Risoni silk because we only have one complete kit in stock in the original colors, but we have lots of skeins of most of the colors and this yarn comes in a rich palette that offers a wide range of possibilities for stunning combinations in rainbow or more subtle hues.
We love helping our customers put together just the right color combination for them, so please don't hesitate to call or message us if you would like help in combining colors for your own unique jacket.
We are offering a $20 store credit to each of the first 5 knitters who post their finished jacket on ravelry and link it to the pattern.
We will have more kits in the original colors next week.  Please let us know if you would like for us to hold one for you.