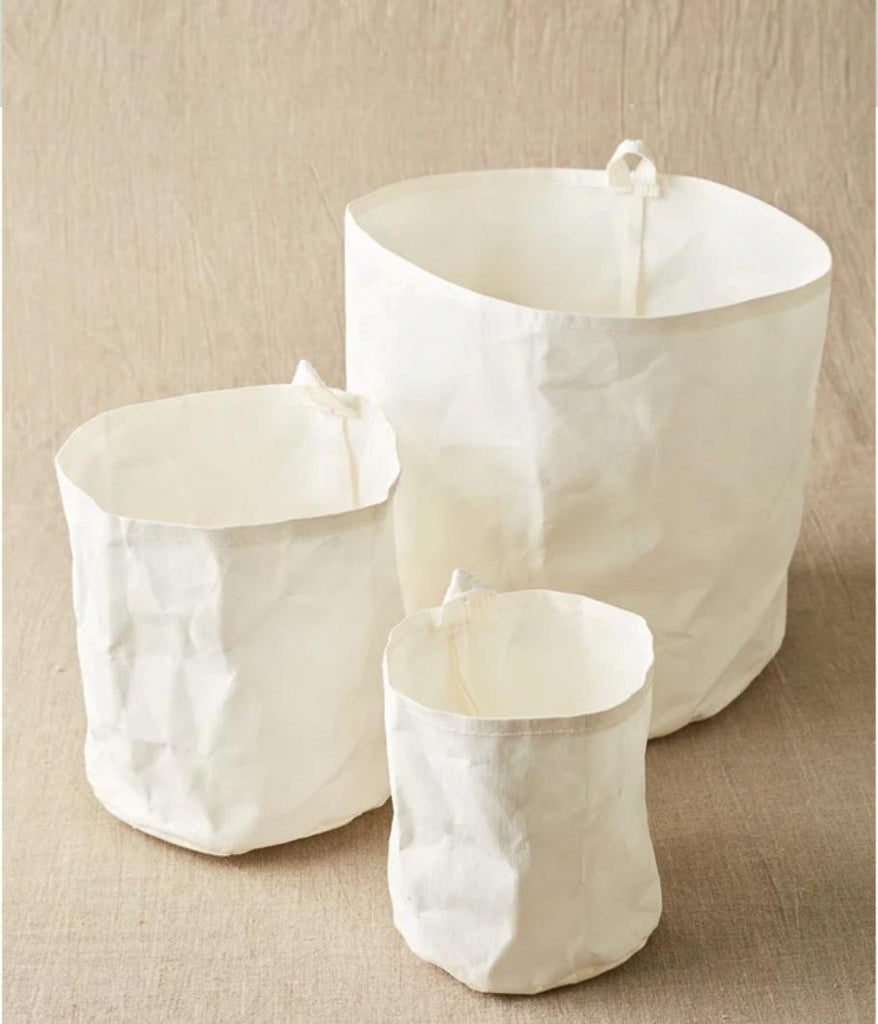 These cylinder bins are perfect for organizing your yarn, crafts, and really anything else that needs tidying.
Made of sturdy, machine washable kraft paper fabric, they are sturdy enough to sit up, but collapsible when not in use.  The bins have a 3" tab loop for easy hanging or grabbing off a shelf.
The white color is ideal for dyeing and embellishing with embroidery or block painting.  Each bin comes packaged with a scrap piece to test dye techniques.
Available in 3 sizes: small, medium, large