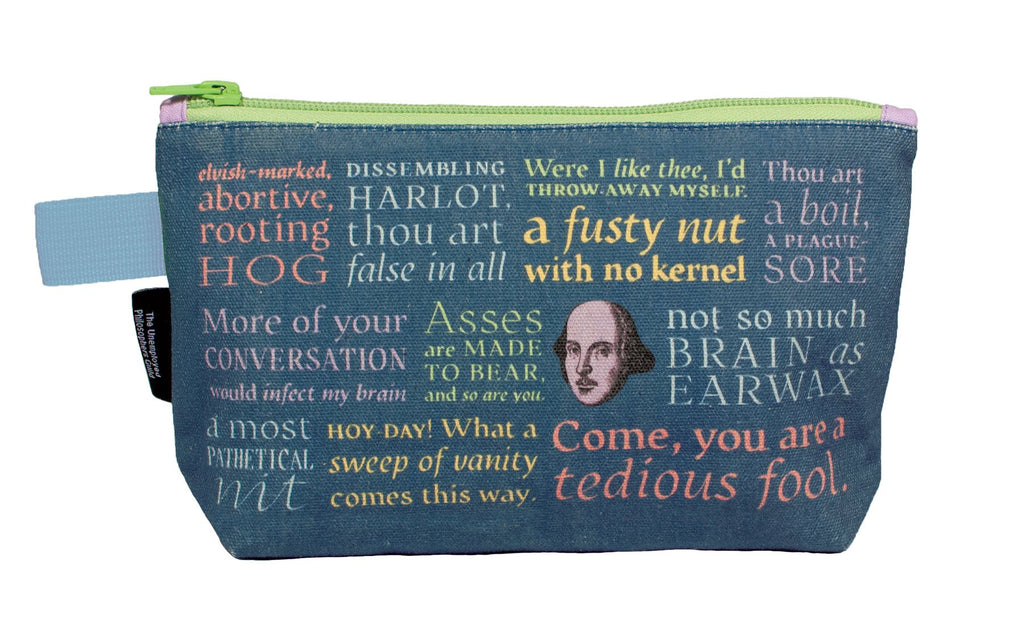 Be not one who may be called a leathern jerkin, crystal-button, not-pated, agate-ring... (shudder). Once thing?ÇÖs for certain: the Bard had a way with words. If you find yourself in a battle of wits, arm yourself! Procure a Shakespearean Insults
zipper bag to hold your knitting tools and hold your garters or hold your tongue.
5" x 9" with a 2" gusset, so it stands ready on your knitting table or at your writing desk.
Canvas fabric, lined, with a small interior pocket