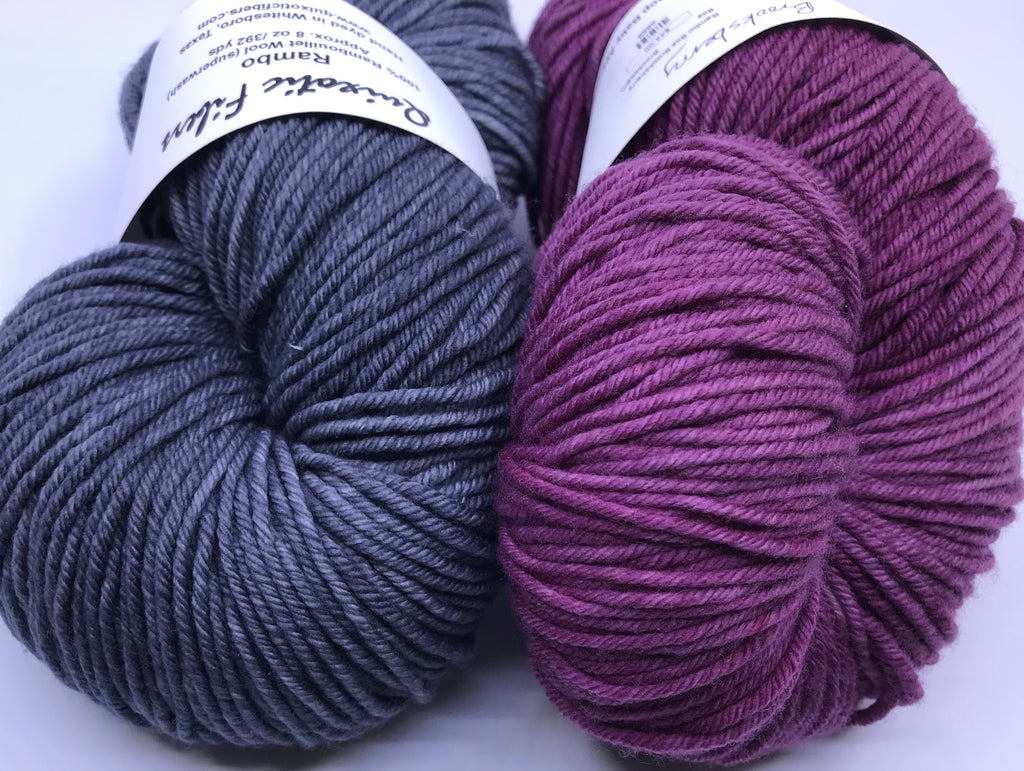 All of us here at Quixotic Fibers have fallen in love with
Antonia Shankland's Maine Woven Baby Blanket
, which is a free pattern on ravelry. It is actually an easy knit using slipped stitches, although the finished product looks deceptively complex.
Paired with our 100% Rambouillet aran weight yarn (Rambo), this makes what Carla considers the best blankie ever, and a fantastically enjoyable knit.
This yarn is thicker than the yarn originally used with the pattern, so we only cast on 119 stitches to make a 31/32" wide blanket. A US #10 needle is recommended (Carla used a #9, but she is a very loose knitter).
Kit includes two 8 oz skeins of Rambo yarn in the colors pictured. The pattern is not included because it is free on ravelry.

A variety of #10 40-inch needles are available as optional add-ons.
One kit will make a 31"x32" blanket (before blocking), which is the perfect size for our 3 year old Yarn Shop Baby (pictured). Four kits will make a 64" square adult sized blanket.
If you need more of a color than we have in stock, this yarn can be dyed to order. Please send us an email or give us a call to request additional kits.