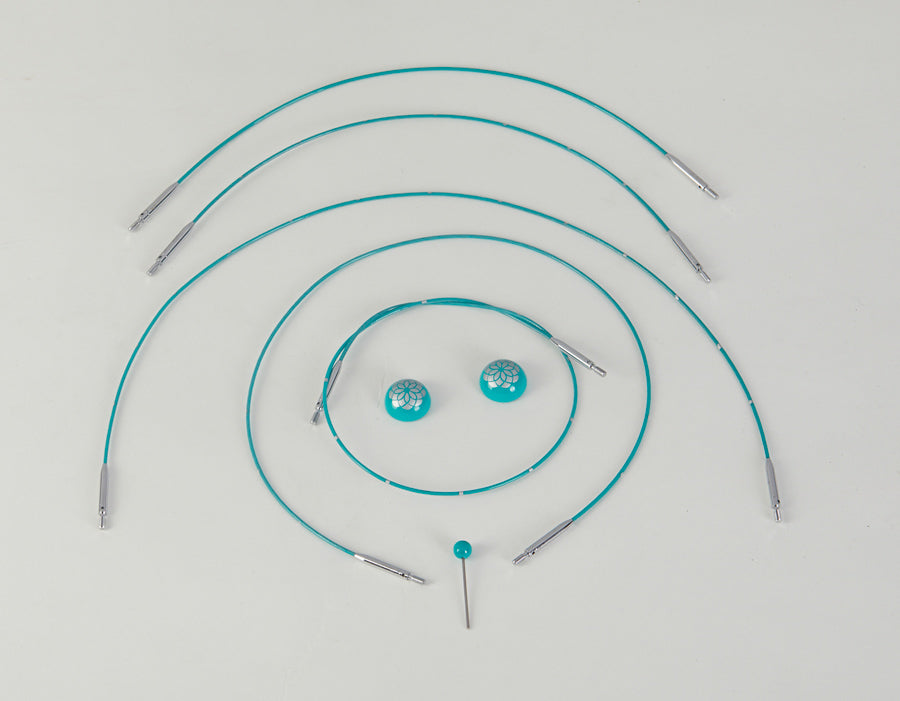 These interchangeable cords from Knitter's Pride's "Mindful Collection" are a nylon coated steel cable with an easy glide. 1" markings on the memory free cable for easy measuring! Includes wooden end caps and cord key. Swivel style
These cords will work with any Knitter's Pride interchangeable needles (such as Dreamz, Zing, etc).
One cord per package.