LYKKE Indigo Fixed Circular Knitting Needles
Lykke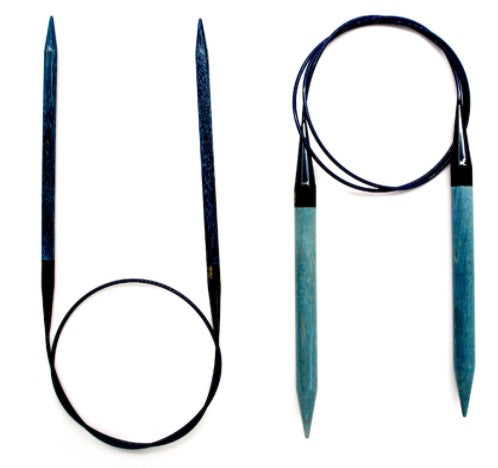 Named after the Norwegian word for happiness, LYKKE Crafts combine high quality materials and thoughtful design to produce beautiful, durable, happy-making knitting needles.
Made of strong birch wood, the LYKKE Indigo needles are very smooth and light.
With their warm character, the Indigo needles are easy on the hands and the eyes - a true pleasure to work with.
All LYKKE needles have both US and metric sizes etched on the needles to ensure long-term readability.
If you can't find the size that you are looking for here, we have other sizes in the Lykke Driftwood color.