Lykke Cords for Interchangeable Needles - Blush
Lykke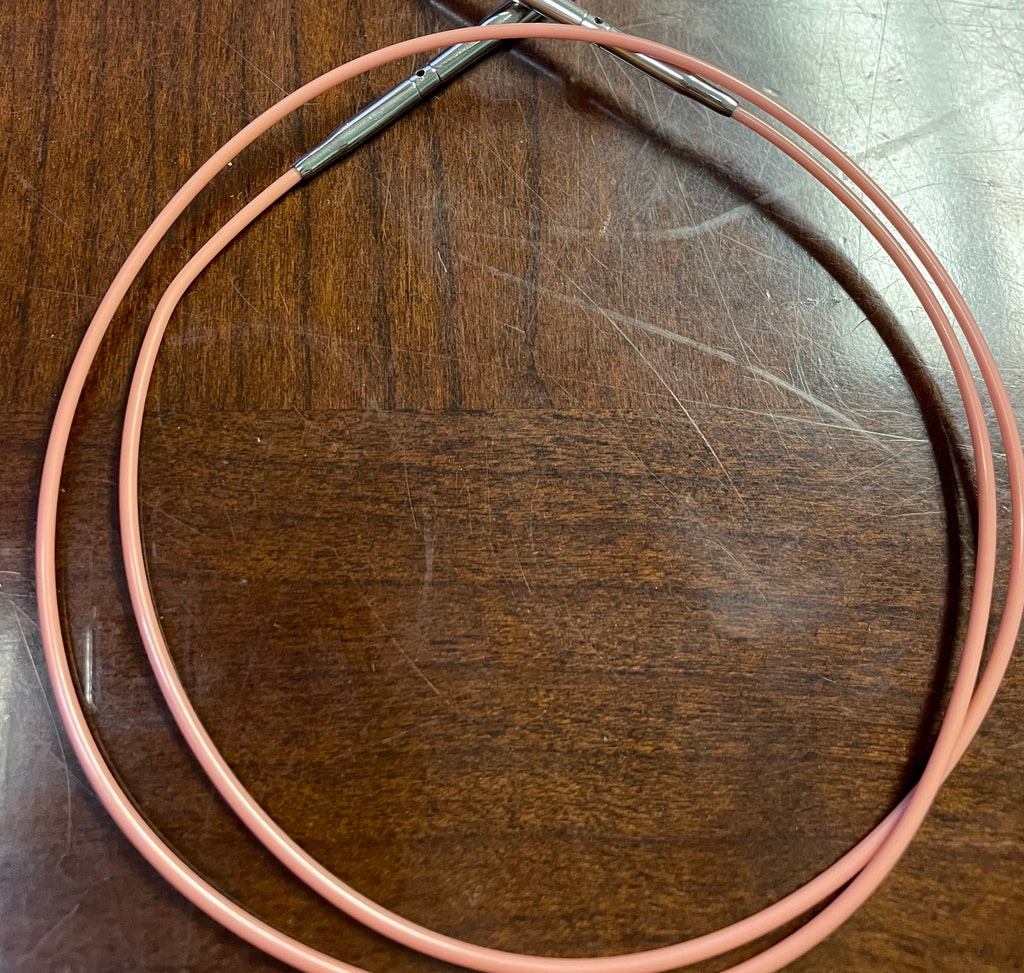 Designed to coordinate with the Blush interchangeable needles, the new pink interchangeable needle cords swivel at the connection, which reduces the tendency of the connection to loosen.
The cord sizes indicate the full length when the cord is used with 5 inch needles (or with 3.5 inch needles where indicated).
Each package contains one cord, and key, and two stoppers.